Since Saint Joseph's Day on 19 March 1993, Andechs Weissbier Hell has found many new friends. Untreated and bottled in its natural state of yeasty turbidity, this is a top fermented beer for the epicure. Its light honey colour makes it an immediate eyecatcher. Then there's the opalescence and fine structure of the yeast turbidity. At the same time, the creamy, fine pored head invites you to get to know this light Weissbier from the Holy Mountain. You'll need two takes to enjoy the aromas to the full. First, distinctive fruity aromas like banana and honeydew melon come to the fore, followed by fine cloves. Andechser Weissbier Hell is a very tangy, refreshing treat with the conviction of a full, soft body. It concludes on a finely balanced interplay of light sweet honey and a delicate acidity with undertones of bitter hoppiness that quickly subside into a harmonious aftertaste. A Weissbier that embodies a slice of the Andechs lifestyle: finely yeasty, tangy, and sparkling, it refreshes and renews the thirst for more.
Arviot

Kari K
@ K-Citymarket Ravattula
Banaani ja vähän mausteinen ihan ok.

Ihoden kaljakeisari
@ Juova Hanahuone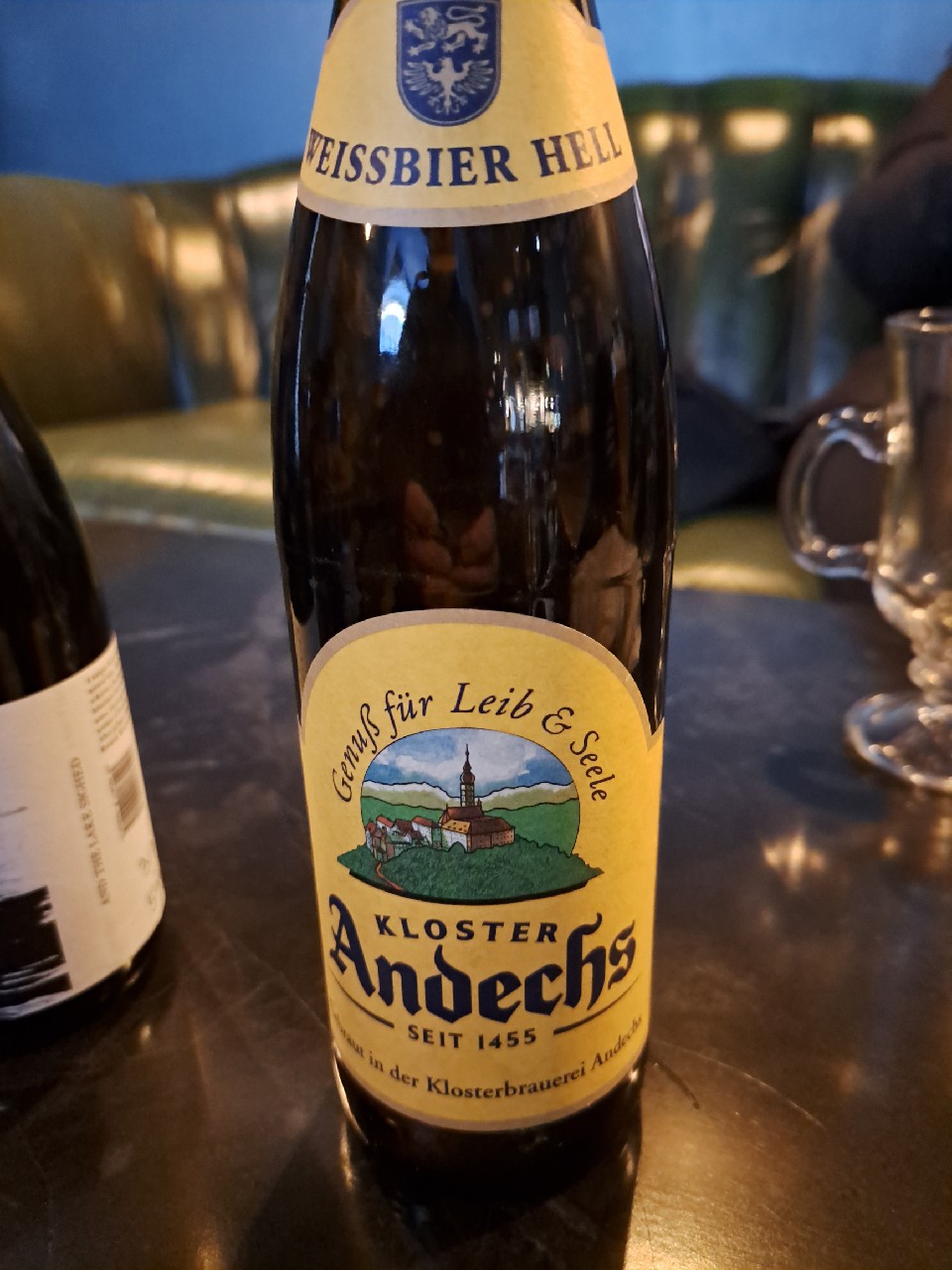 On kyllä erinomainen vehnä. Kunnolla banaanisuutta. Tätä voisi juoda nälkäänsä.

Muttermann
@ Prisma Hertsi
Perusosastoa hefeistä. Paahteinen tuoksu, tuttu sameus ja vaahto maltillinen.

Henrikähk
@ Vastarannan Kiiski


Toujours aucun intérêt pour les bières aux blés même si je reconnais que celle-ci est bien faite, orange et l'ensemble désagréable du blé.