Astrophysics pours a vibrant milky yellow with heavy aromas of starfruit, passionfruit, tangerine Pez, and dank hops. Flavors of sweet orange flesh, passionfruit juice, cantaloupe, and gummy peach rings transition to notes of berry and yuzu before a Big Bang of our #EQjuice rainbow melon finish. This beer is very soft, round, and full the pallet.
Avis


Jenkeistä kova IPA jossa hirmumäärä eri hedelmiä makumaailmassa, mutta myös dänkkiä löytyy 💪😋💪

Paljon vaahtoava ja samea. Sitruunainen, persikkainen ja yrttinen.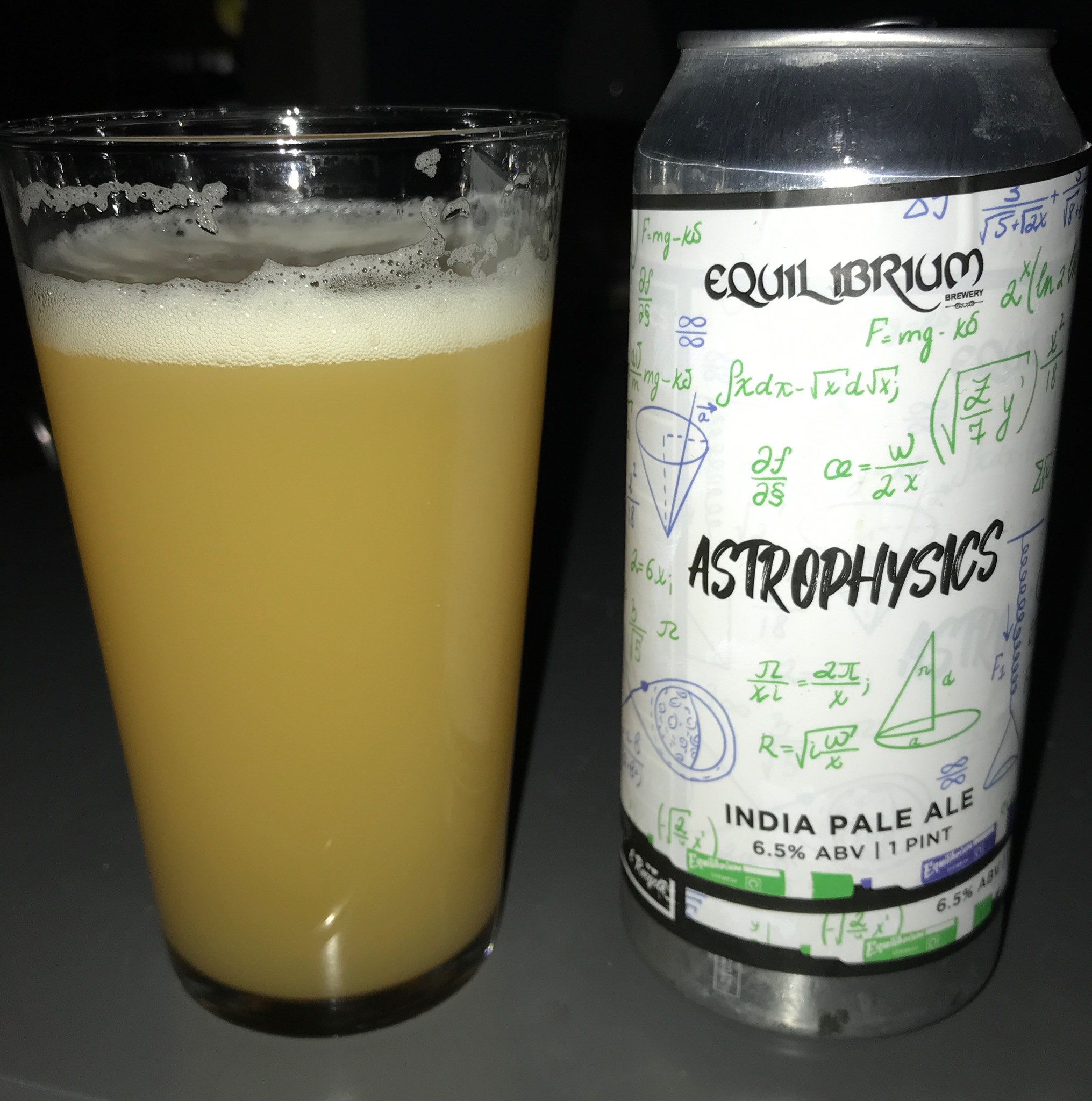 Has a tropical fruit taste that leans towards passion fruit, mango, cantaloupe with some orange. Slight dankness to the fruit. Light bitterness.
Samea, keltainen. Valkoiset vaahdot. Tuoksu mandariinia ja humalaa. Maku pehmeä mandariini, humalaa, passionia, melonia, persikkaa ja yuzua(18/11/21) Miellyttävä olut.
Mehukas kunnon ippe just niiku pitääki, appelsiinia, melonia ja passionhedelmää