2 ratings
Raspberry Cowshead Nitro Milk Stout
7.5% Milk Stout / Sweet Stout
Reviews
Edgeworth
@ 6 Wards Brewing Company
Very sad. 6 Wards Brewing in Texas is closing their doors. Came to lend support, have a few beers and spend a little money with them. Medium high tan head. Thin soft texture, very little effervescence, almost flat. Raspberry comes first, ripe and tart. Mild breath of coffee in the background. Glides effortlessly into a finish bringing with it a touch of Nestles chocolate hiding behind the raspberries. Interesting beer. Sad to see it disappearing.
Edgeworth
@ 6 Wards Brewing Company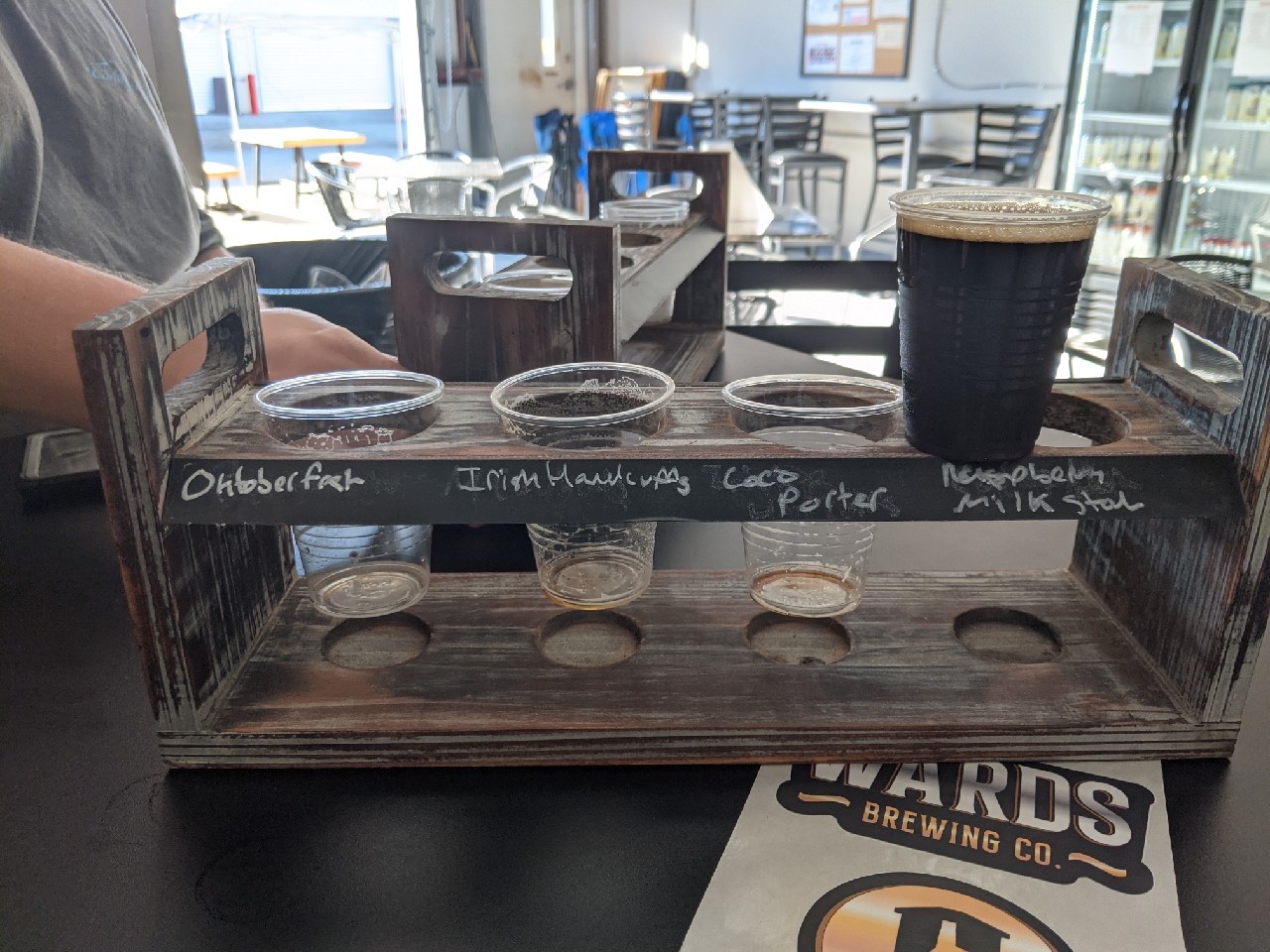 At 6 Wards Brewery in Houston with my son-in-law. Interesting nitro version of a raspberry milk stout. Dark brown totally opaque color. Very thick and creamy nitro head on this beer. Expected creaminess, both delicate and smooth. Raspberry and milk chocolate flavor is gentle and subdued. No bitterness leading to the finish. Chocolate dominates with a small amount of rustic bark.