4 ratings
Motueka Revengeance
8.0% New England DIPA / Hazy Imperial IPA
Collaboration with Beer Zombies Brewing. This Double Dry Hopped Hazy Double IPA was hopped with Motueka and just a touch of Galaxy
Reviews
Double neipa américaine. On sent étrangement bien les céréales. Le motueka apporte de l'exotisme. C'est puissant, limite piquant. Très agréable et original.

C'est assez épais et on goûte fort les céréales ce qui n'est pas désagréable.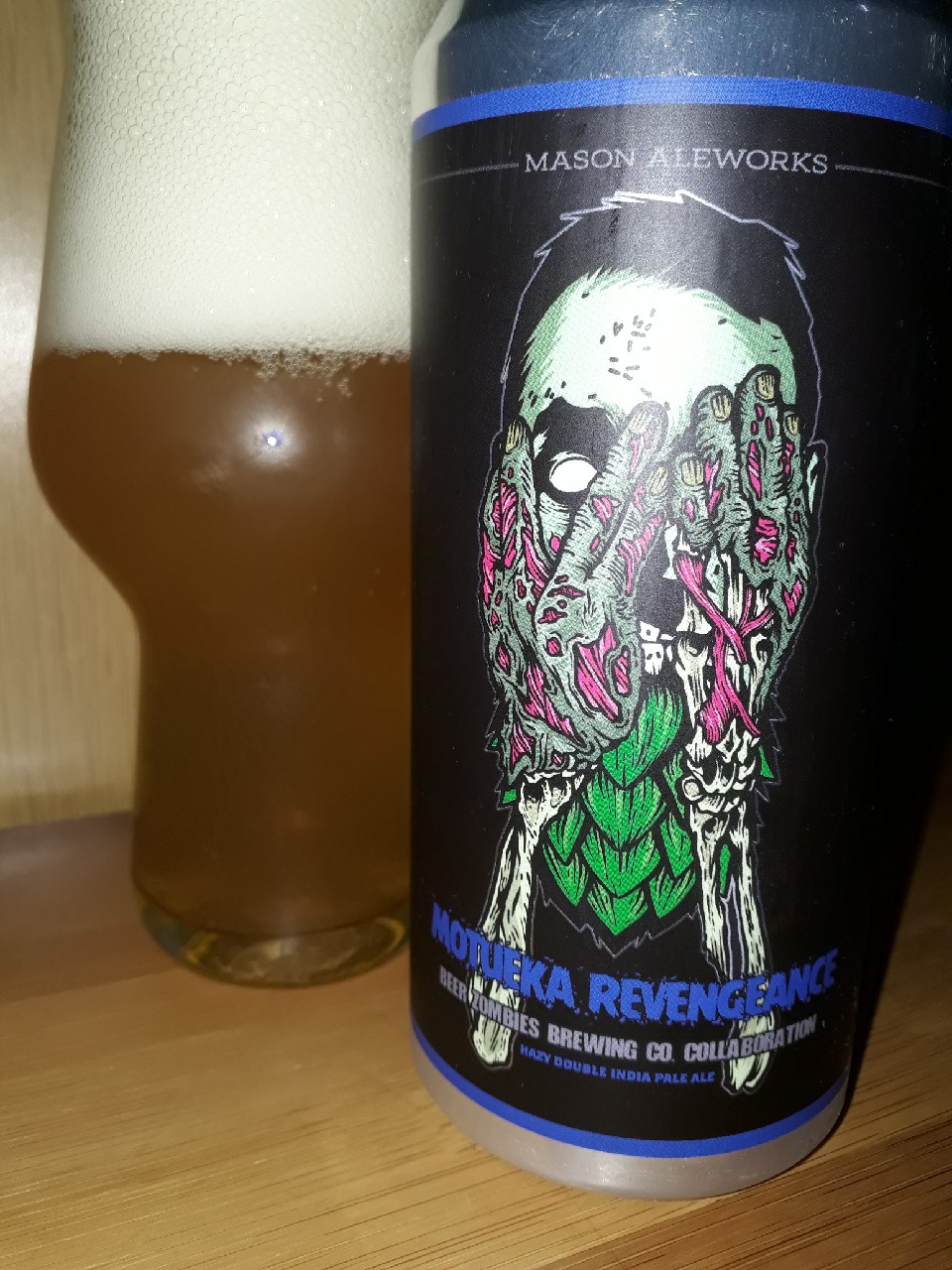 Je ne sais pas si c'est le Motueka mais l'arrière goût est dérangeant.

Mr X
@ The Loft at the Iron Abbey
Fruity that leans towards mango, pineapple and some candied orange. Leans mainly towards the sweet side but does have a hint of bitterness. Overall it's okay. Needs more to it. Also I'm just not a big "sweet" beer fan. As I finish it gets sweeter. That's not good. Maybe this is a Mason Ale Works thing as this one and my previous were the first I had from them. Both super sweet.