LUCY Hefeweizen, 4.8% ABV, 11 IBU Saint Lucy is the patron saint of wheat, making her perfect for us to name this beer after! 50/50 wheat/barley, this beer derives its banana and clove flavors from the yeast doing their thing. HYPER LIGHT American Light Lager, 4.2% ABV, 14 IBU At 4.2% ABV, 95 calories, and 2.6 grams of carbs, this beer won't fill you up, but will let you keep drinking at the lake, river, or on the front porch during the sunny Texas days!
Avis

Had this beer on tap at Back Pew Brewery in Houston a year and a half ago with my son-in-law. I'll have to admit that it was our third brewery and he had me half baked by then. This is from a can that is probably past its prime. Wow! Out of the can that head was insane. Still waiting for it to go down to finish pouring. Now it's out of the glass completely. Finally, the aroma has sweet straw. Very soft texture. Low effervescence probably because of the head. Mild amount of flavor dominated by clove and banana. No bitterness and not sweet either. Finish turns dry and is gone. Now on my third pour into the glass, since the other two kept the head so high, it has gone over the top of the glass onto my tray. Crazy carbonation. I agree with my previous review that is very drinkable. However, the flavor is very forgettable, except for the overflowing frothy heads.

Edgeworth
@ Back Pew Brewing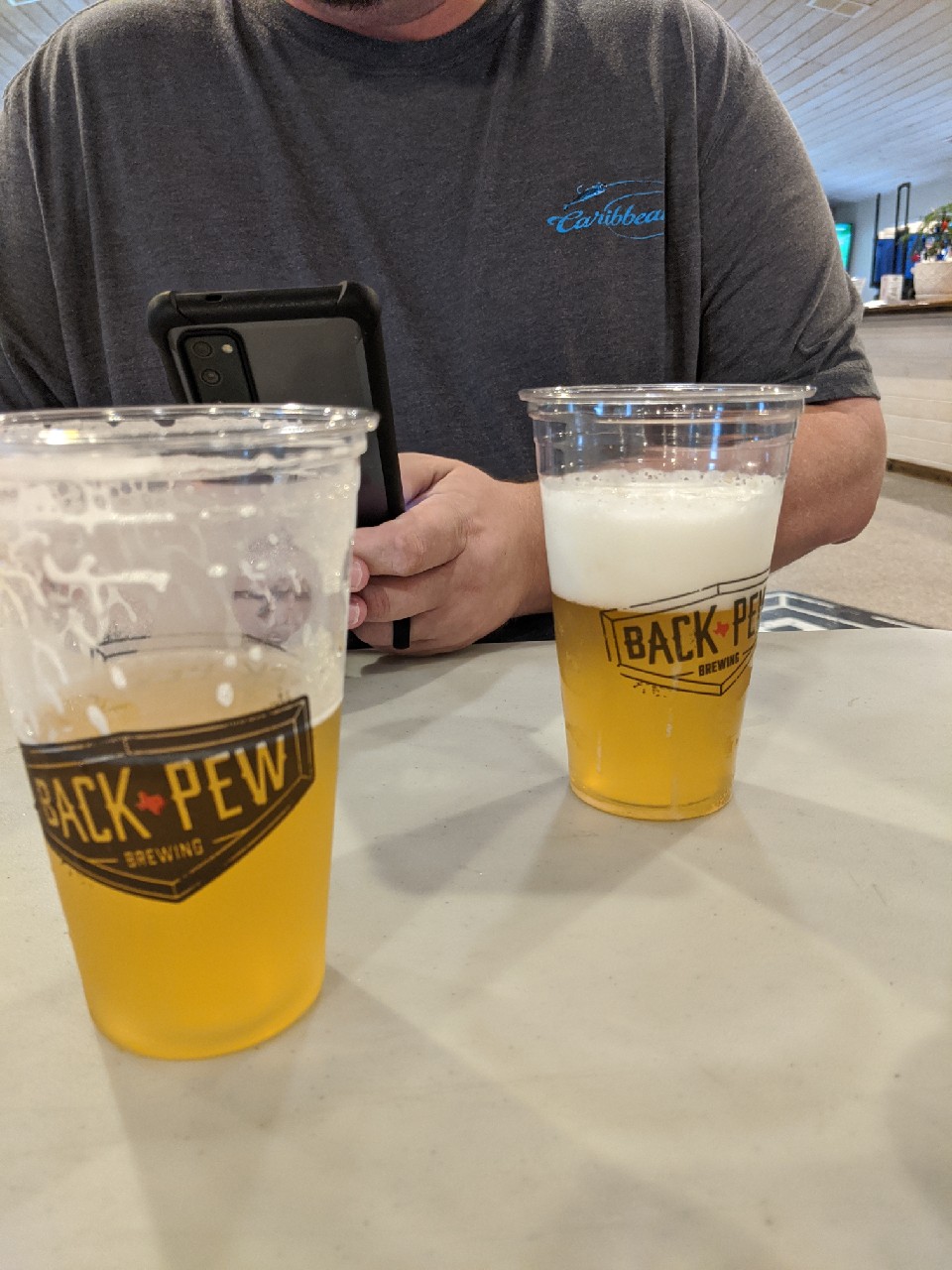 With my son-in-law at back pure brewing have our six beer on a flight of six. High point Frosty Head. Hazy with a medium yellow color. Has a sour and banana aroma. Flavor reminds me of a Belgian ale with a strong clove and banana flavor. Light and crisp, this is a very drinkable beer. Not overpowering so makes it easier to have several.