Mango, Passionfruit & Pineapple Imperial Lassi Gose
Avis

Une gose survitaminé mangue et passion, c'est fort fruité et agréable car l'alcool n'est pas visible et l'ensemble est équilibré. Bonne bière de Nottingham.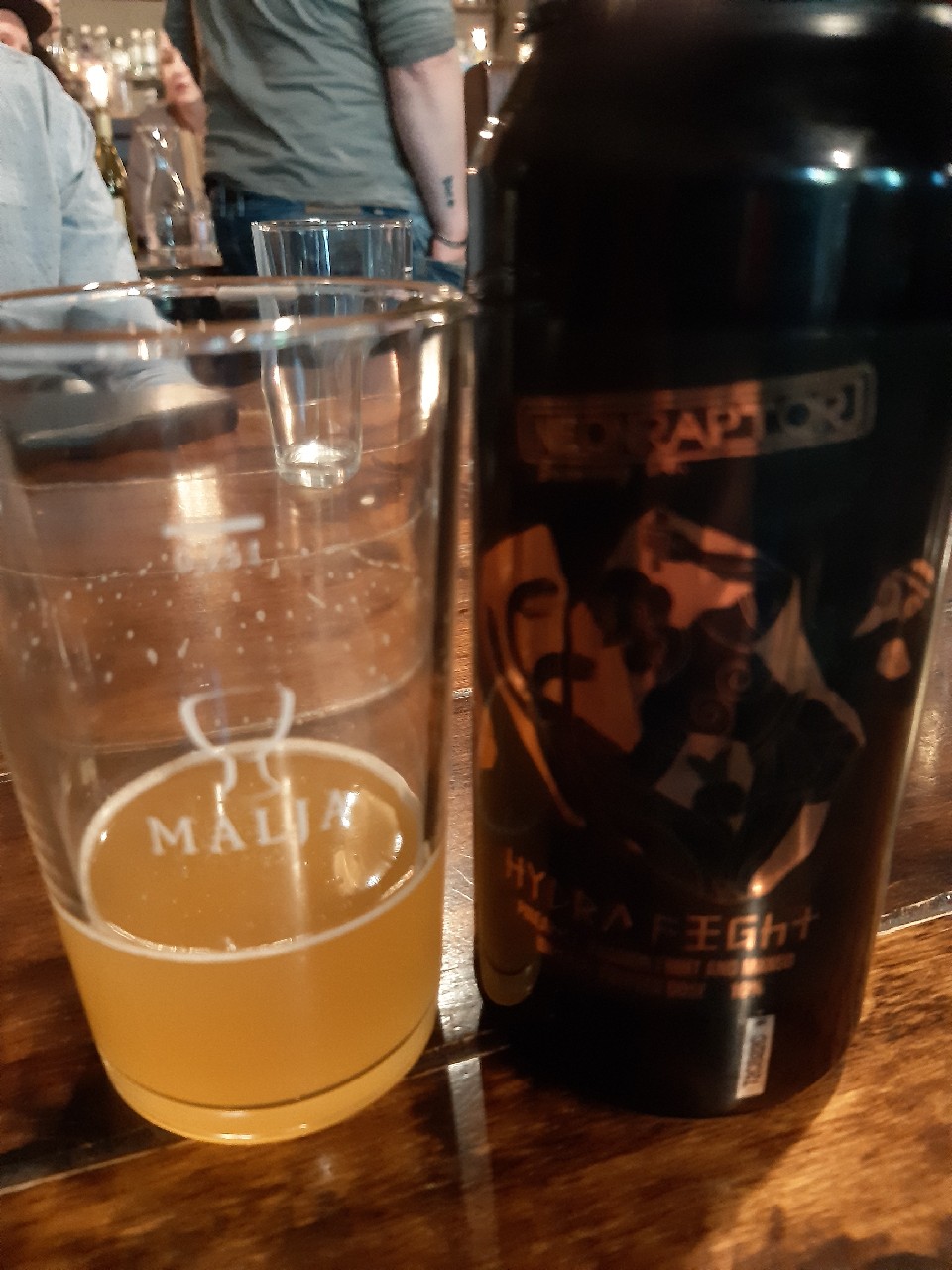 Kevyen rusehtavan oranssista ja sameaa. Kepoinen ja pienikuplainen vaahto. Tuoksu makean hedelmäinen (aprikoosia, litsiä, mangoa, ananasta, passionhedelmää) Maku TODELLA runsaan, ylikypsän ja makean hedelmäinen (aprikoosia, persikkaa, passionhedelmää, ananasta, litsiä) ja hapan. Äärimmäisen hyvät ja runsaat maut. Suutuntuma on todella runsas, tiivis ja täyteläinen. Alkoholi ei tunnu tai maistu missään. Todella hieno ja runsaan hedelmämehuinen, mutta (ehkä myös) tasapainoinen olut.

Tasting 6 Edit---> Muistikuvat oluesta seuraavana päivänä: Tastingin päätösolut. Prosentit täysin piilossa. Kunnon modernia sourtykitystä. Mangoisaa ja muutenkin tosi hedelmäistä imperial souria Nottinghamista.



Fantastic. Thick, fruity and good balance of sour, sweet and a bit of bitter. Just lovely.

Fruity with a background saltiness and tart finish. Very well balanced and the best craft Gose I've had. Nothing like the real thing but certainly a good example of the American style craft gose's I've come across. I didn't get any passionfruit but the mango was there and pineapple dominates.
Jamie K
@ Neon Raptor Brewing Co.
Tropical Fruit juiciness bursts out of this Smooth first taste with a slight alcohol burn to remind you of the 10% abv Mellows to a slight sourness