12 ratings
Twerking Turkeys
6.5% Grodziskie / Gose / Lichtenhainer
Reviews
Too much going on in the flavour department to really enjoy. It has the right sour tang, just not the right taste.

Peeco82
@ Neon Raptor Brewing Co.
Wow that's tart. This truly is Xmas in a drink. From the nose you can tell its a sour. The pour is dark cherry red. Taste. Cherries and plum. Sprinkling of cinnamon but not overpowering.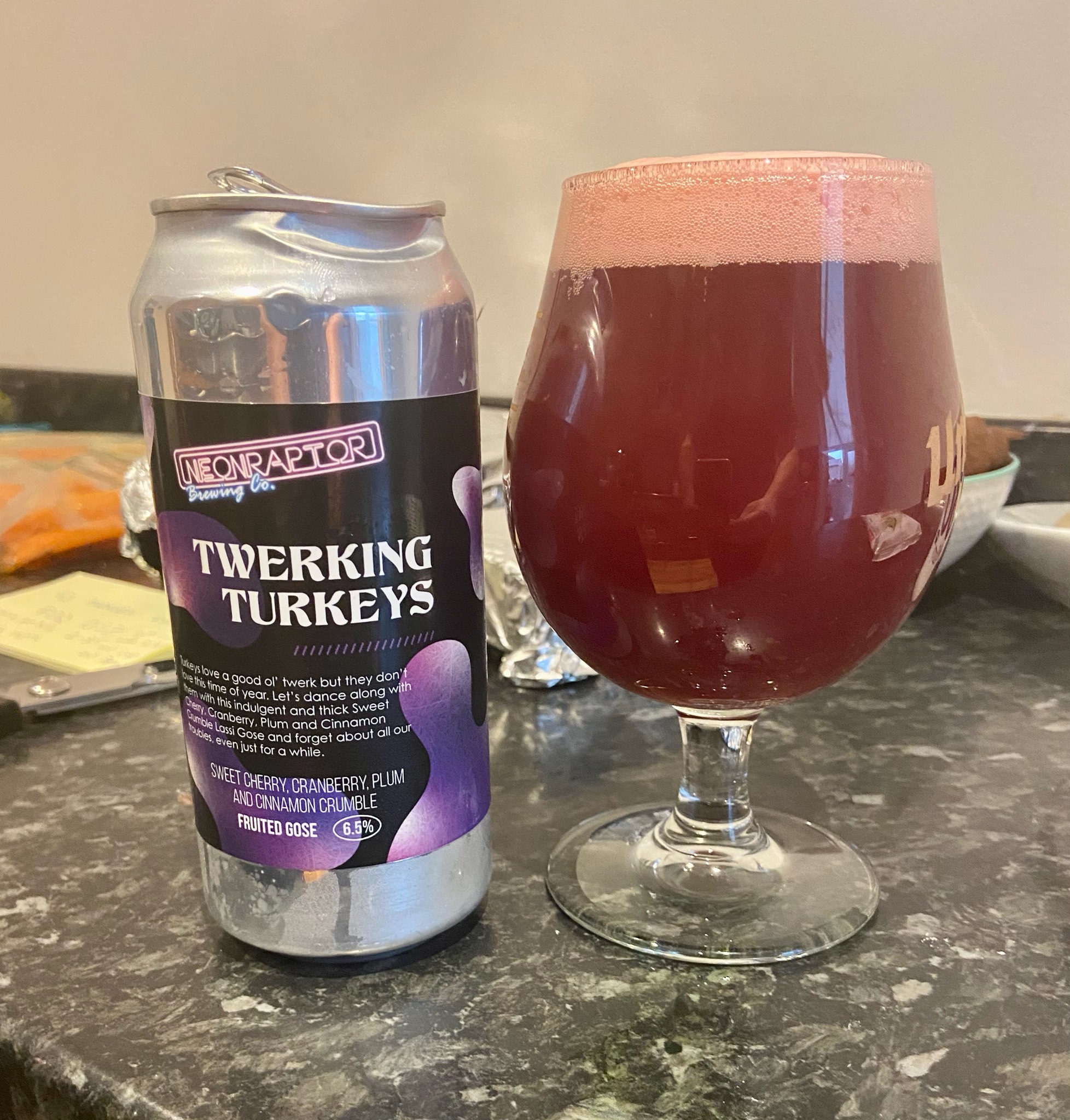 2021 Christmas Advent Beer Day 25. A Christmas beer for Christmas Day! Refreshing and tart with spiced winter fruits, a mellow sourness and hints of sweet vanilla. Top drawer curation!
Jamie K
@ Neon Raptor Brewing Co.
It's a Christmas beer, got all the Christmassy flavours; sweet cherry, cranberry, plum and cinnamon crumble(whatever that is!?) It has a nice fruity sweetness with a slight sour bitterness Served really cold it's quite nice and refreshing

orson
@ Ghost Whale Webshop
Runsas ja ryhdikäs mummonmehu. Karpaloa, kirsikkaa, happamuutta ja laktoosia. Suutuntuma hiilihappoinen, runsas, hapan ja pehmeä. Hyvin runsautta ja ryhdikkyyttä. Maut valtaan kivasta suun ja pysyvät aika pitkään. Oikein laadukas veto.

Acide. Cranberry. Bonne mais avec un nez vinaigre (bien vu Quentin).