Reviews

J'avais déjà bu cette assemblage stout lambic avec passage en fût, bon rendu sur le chêne, le funk est bien là.

Beer't
@ Tilquin British Beer Festival 2023
Assemblage de Lambic Tilquin (1/8) avec la Rulles Brune (7/8).

Arnaud
@ Tilquin British Beer Festival 2023
C'est pas mal du tout cette geuze stout .
Nico
@ Hopfen und Malz Aachen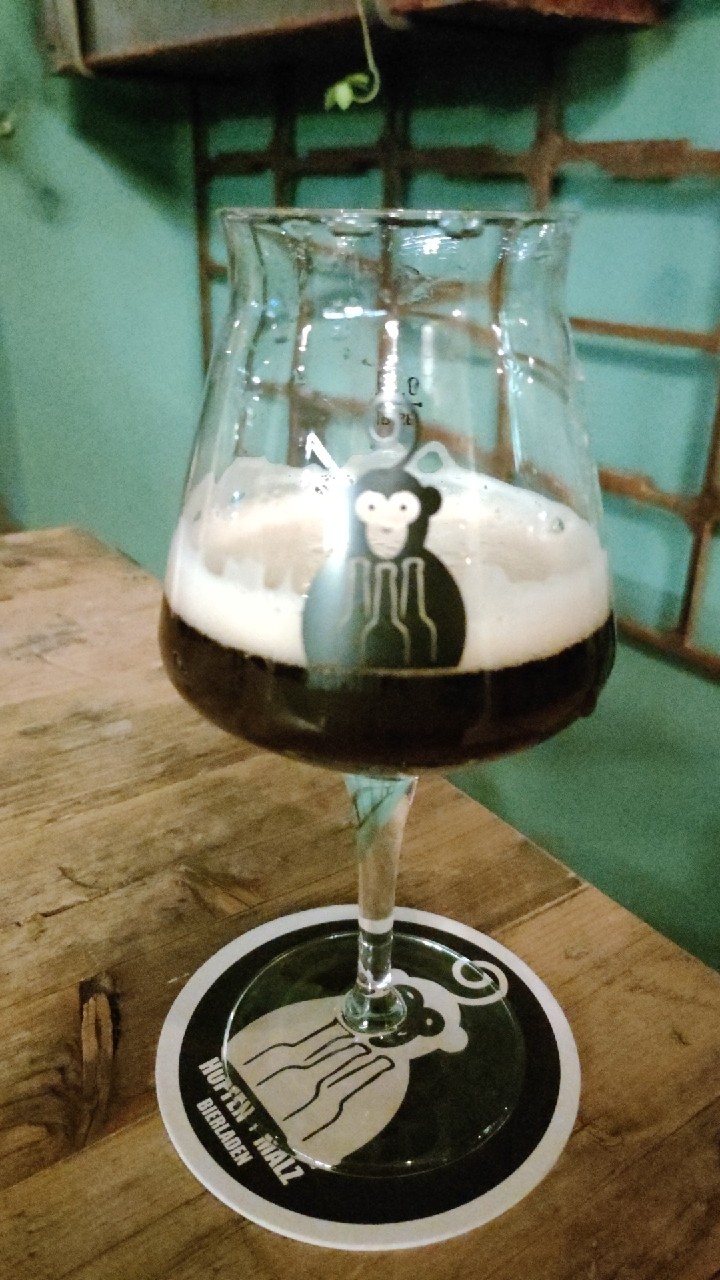 Von der Geuzerie Tilquin habe ich das Rullquin im Glas. Mit seinem schwarzbraun (ist die Haselnuss) und der dezenten Trübung sieht es aus wie ein Flandern Rood Der Schaum ist sehr fein und cremig. Die Nase typisch Flandern Root. Milder Balsamico mit dezentem Eichenfassarome. Geilomat! Der Antrunk ist schön sauer und herrlich weich und geschmeidig. Das Eichenfass ist deutlich zu erschmecken aber ultrafeingeistig ausgeprägt. Die pfefferige Schärfe von anderen Bieren dieses Stil fehlt hier aber komplett. Geiles Zeug!

De geuze komt er mooi uit.

Noël Mammaire
@ Café Pardaf
Un an en fût de chêne le lambic tilquin et il montre la puissance de la mûre, belle attaque acide.

Laura HH
@ Olutravintola Pikkulintu Kontula
Huhhuuh mikä pläjäys, Belgian sour stout 😬 Kokeilemisen arvoinen mutta ei jatkoon, vadelmaa, kahluaa (!!), ei yhtään vaahtoa.

Happy Independence Day, Finland! 🕯️🇫🇮🕯️ Now my "official" toast for Finland deserves something special: Rullquin 2019|2020. This is a blended beer with ⅞ of Rulles Brune (Belgian Brown Ale) and ⅛ of one-year-old Lambics and aged in oak barrels for eight months. Beer blends are always controversial. This one is a bottled blend and, hence, a real beer of its own. The combination of Belgian Brown and Lambic sounds so strange that I chose it for today. The beer pours basically translucent but the dark mahogany color makes it almost impossible to see through unless portrayed against light. Carbonation is reasonable and steps aside soon. A creamy head exceeds three fingers. Sustained retention keeps the thick lace ring and gossamer haze alive for considerably long. The nose gets excited of the upcoming experience. Traditional Lambic with its wild yeast culture and vinous character dominate the olfactory supply massively. It's interesting how strongly the Lambic-y universe pushes through in the scent. Green grape, raw Nordic apple, white wine and wild yeast are the prominent parameters of the fragrance. The taste identity is also relatively Lambic-y but I can immediately taste something that breaks the known code of Lambic: a pinch of dark malt tries to hide behind dry white wine, green apple, green grape, cranberry and wild yeast whose intensity is slightly lower than how I sensed it in the scent. After several sips, I find also distant chocolate. It seems that the small amendment of dark malt rounds the edges quite substantially — I could imagine that the first-year Lambics are not necessarily very smooth. Or you can put it the other way around: one-eighth of Lambic sharpens the taste of a Brown Ale astonishingly fiercely. The body is light to light-medium. The finish unleashes even more white wine that is raw, young and dry. Not necessarily something that I would fancy in a glass. Raw and harsh. The malty button is not pressed anymore. The aftertaste mixes unconventional variables into an innovative equation that works neatly. The mouthfeel is highly vinous, tart, appealingly funky, acidic but surprisingly little puckering. it's not astringent at all, which may be due to the substantial proportion of Brown Ale. The mouthfeel is, additionally, a bit effervescent, light-dry, slightly drying but also faintly lip-glueing as well as certainly Belgiany. Good stuff! I expected that this might be successful, and it proved to be so. I am skeptical about beer blends but this rocks pretty well. NOTE: The barcode directs to Stout Rullquin (2014).