40 ratings
Fluctuation
8.1% New England DIPA / Hazy Imperial IPA
Reviews

Susan
@ Equilibrium Brewery
More fruity than most beers from Equilibrium and definitely a twist on a typical DIPA. Quite tasty once I was prepared for it.

Une bonne soupe épaisse, bien fruité mangue, amertume herbeuse sur fond vert modéré. Alcool caché, très pintable.

Très bonne bière avec des notes d'agrumes, de fruits tropicaux le tout est bien équilibré, bien rond sans être trop sucré et le tout sans une amertume, c'est bien rond et doux

WexiLahti
@ Au Coin Mousse
Ok, one small beer for the road. Or two. 😅 I normally stick to 🇨🇭 beers while in Switzerland but let me do a comparison — at a general level — between the 🇨🇭 and 🇺🇲 offers. The styles are, of course, different but at least I get a sense of quality variables now. The first sample is an impenetrable, mango-juice-colored beer. A clean white, airy head fills the rest of the glass up to the level of two fingers. Messy ornaments remain on the rim of the glass for very long. Oh my. I sniff the beer. Oh my indeed. I find fresh orange and zesty pineapple, in quantities. A bit of cantaloupe and mango escort the package. Very tropical juicy! The flavors are balanced, extraordinarily juicy and absolutely tropical. Loooovely!! 💛💛💛 Pineapple, mango, orange, tangerine, at least, can be written down on the list. Is there lactose in this brew? Or vanilla? I could bet! I taste the quality! Sorry🇨🇭, but this is at a completely different level. The body is medium to medium-full. Ok, the ABV clocks at 8.2 % but still, it echoes the sounds of quality. The finish is pineappley and soft citrusy, very juicy and certainly tropical. The mouthfeel is medium-full, soft, smooth, nectar-like and gorgeously tropical. Crushable. I'm afraid the local beers can't really match this level. Anyway, Equilibrium is Equilibrium.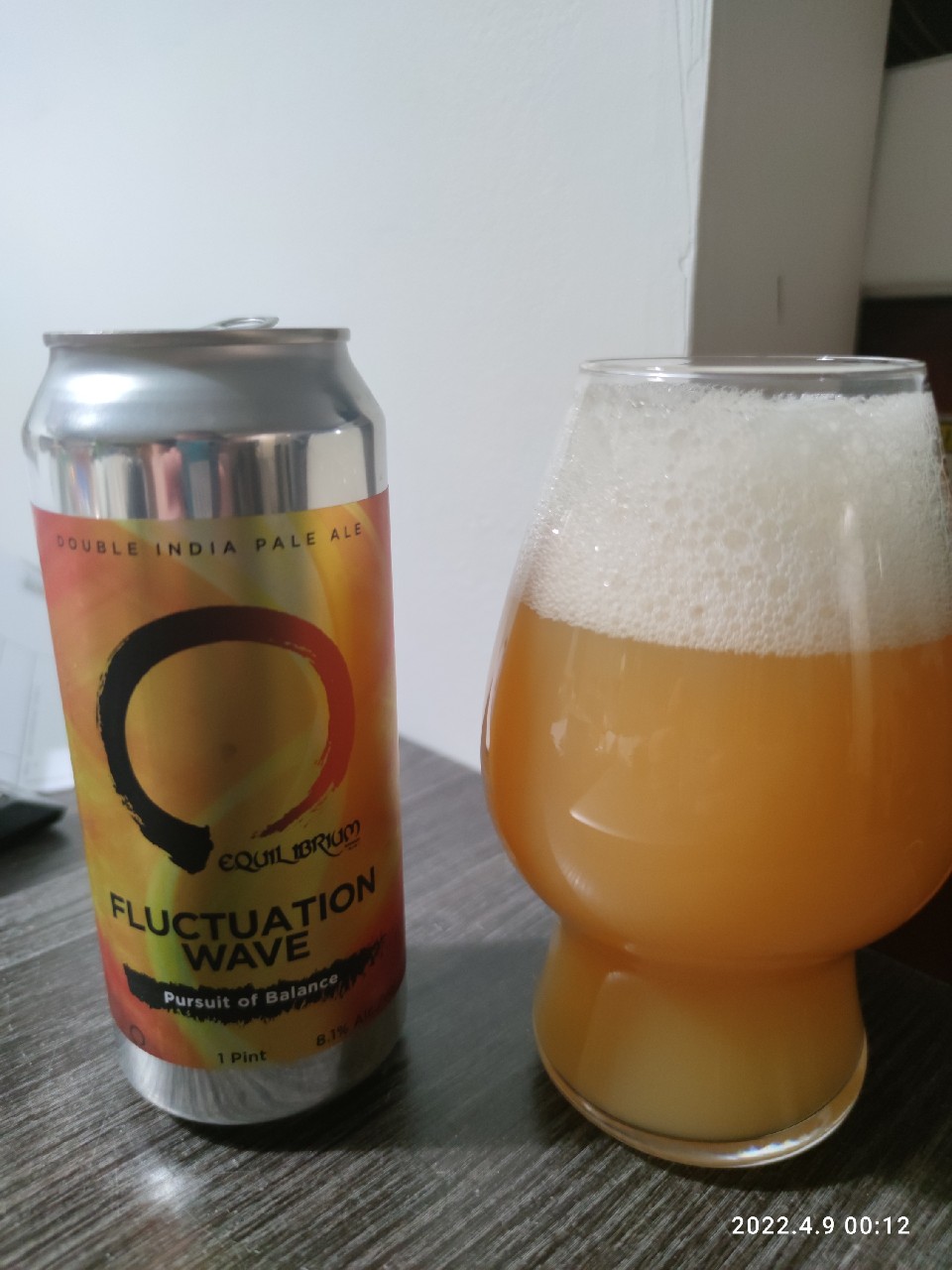 Ikävästi tölkityksestä menny melkeen vuosi jo😕. Paras terä siis jo vähän pyyhkiintynyt jo. Maussa kuitenkin vielä hyvin löytyi ananasta ja passionhedelmää. Mut maut ei niinkään raikkaita ja pehmeitä mitä tuoreessa tuotteessa varmasti olisi