Deep blonde in colour, Barbãr's creamy head gives off a powerful aroma, unobtrusively scented with honey and accompanied by a bouquet of floral, spicy and citrus notes. The use of soft wheat gives a rounded attack, without heaviness. The sugar provided by the honey during the wort boiling undergoes fermentation and is converted into alcohol. Consequently, this is a soft but not sweet beer, with a touch of acidity which gives it freshness. The finish is full of finesse and without a bitter aftertaste. An original and distinctive beer whose distant origins go back to the "cervoise" brewed by our ancestors who called it "Warrior's rest".
Reviews



Moi je l'aime bien. Elle n'est pas en tête de liste, mais elle est désaltérante et son petit goût de miel n'est pas désagréable, au contraire 😁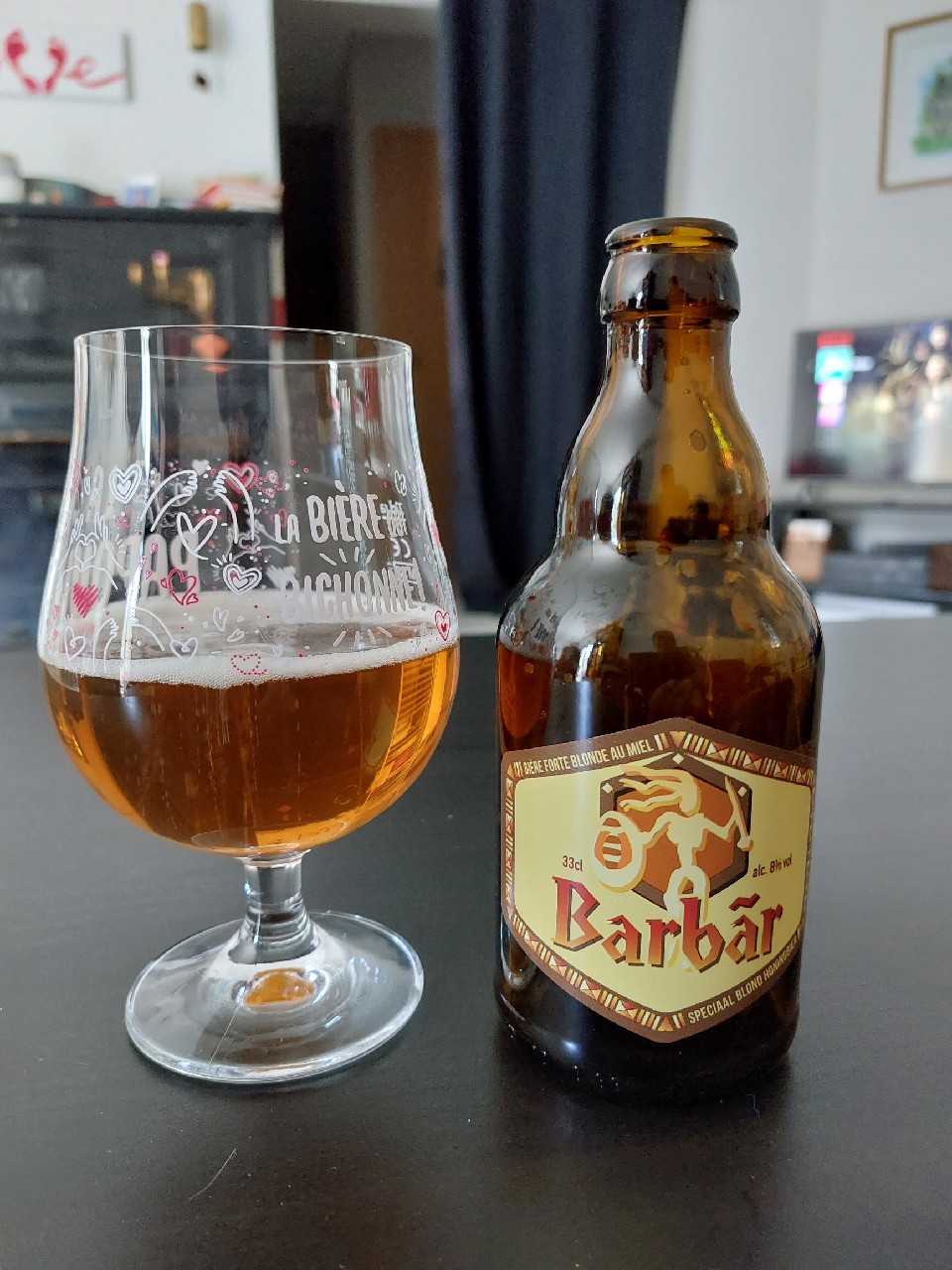 Relativement douce et ronde, malgré une note alcoolique bien présente, une fois en bouche - qui couvre relativement (tout) le reste, au final. Plutôt plate, au final. Il manque quelque chose...

Jujucorb
@ V and B Allonnes
Un peu fade mais bien désaltérante. Manque d'arômes