Deliciously dark, rich maple flavours with a pecan hit and that all important addition of lactose to remind you of the pecan pie your nana used to make.
Avis

orson
@ Beer Merchants Tap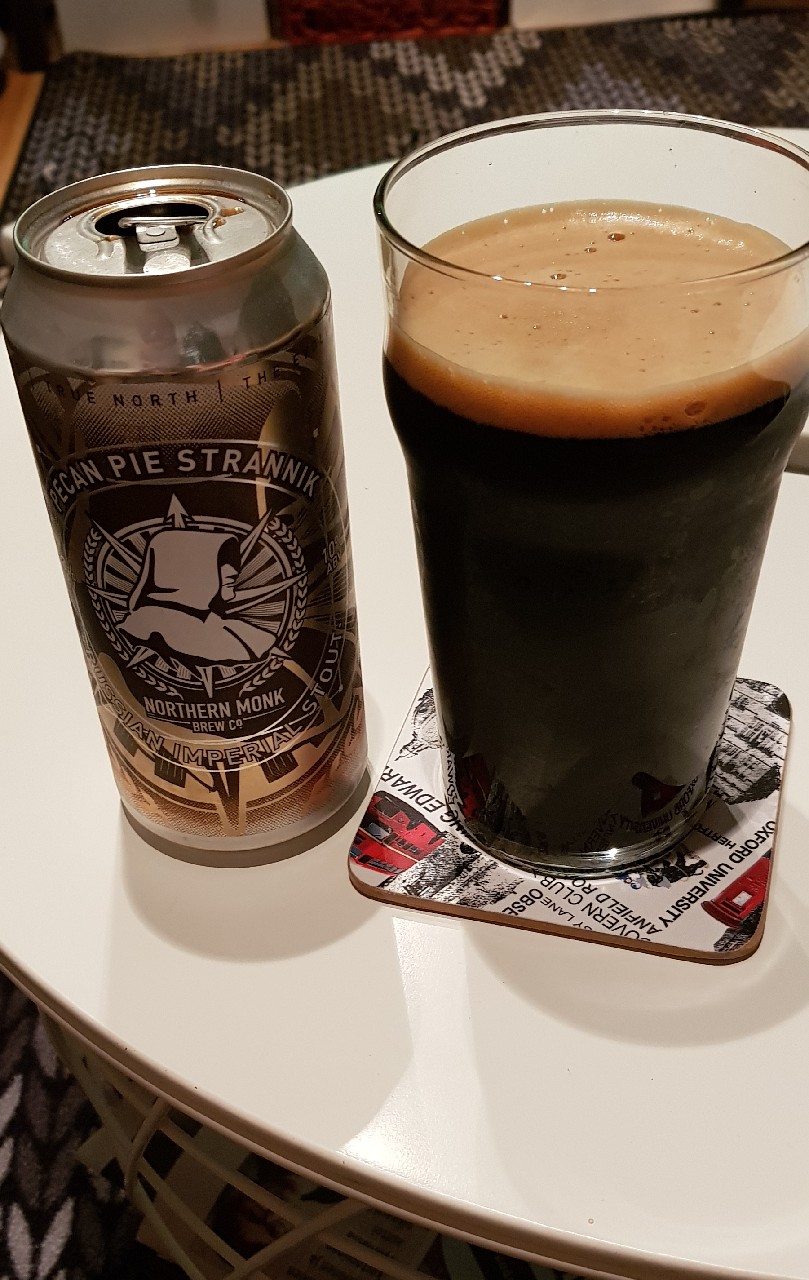 Tuoksussa vaahtokarkkia, sokeria, rusinaa ja muita kuivattuja hedelmiä. Suutuntuma pehmeä, matalahiilihappoinen ja aika runsas. Maussa rusinaa, sokeria, marjaisuutta, jälkiruokaviiniä ja karamelliä. Jälkimaku aika mukavan pehmeän lämmittävä ja marjaisa. Tässä on piirteitä vanhoista brittityyleistä ja nehän minuun uppoaa.
Whilst there is a slight nutty scent, the flavour is nothing more than the burnt treacle that is all too common on this style of drink. Maybe I need to develop my palate, but I have had some much tastier and stronger drinks than this. It is still palatable, so 2 stars.

Slightly disappointing I'm afraid. It's a very good imperial but I'm not getting much in the way of pecans or a huge amount of sweetness as I was expecting. Tastes just like the normal strannik. No bad thing but not the beer I wanted it to be....

Ruddock81
@ The Bottle Shop, Roath
Bakewell1985
@ Northern Monk Brew Co Refectory - Leeds