Unlock the Fuller's sticker by rating any beer from the brewery in the Pint Please app!
Brewed with a combination of five different malts, some heavily roasted for a near jet black appearance, and beneath its dark exterior features luxurious red berry notes, toasty aromas on the nose and culminates in a dry, bitter finish.
Reviews

Kivat paahteet mutta miten tämä runko jää näin vajaaksi?

Ja Herralle?
@ K-Supermarket Kellokoski
Tomi V
@ Viihdemaailma Ilona

Hard for me to tell apart from bottled Guinness Original, maybe a it smoother.
Harri H
@ K-Citymarket Kivihaka, Vaasa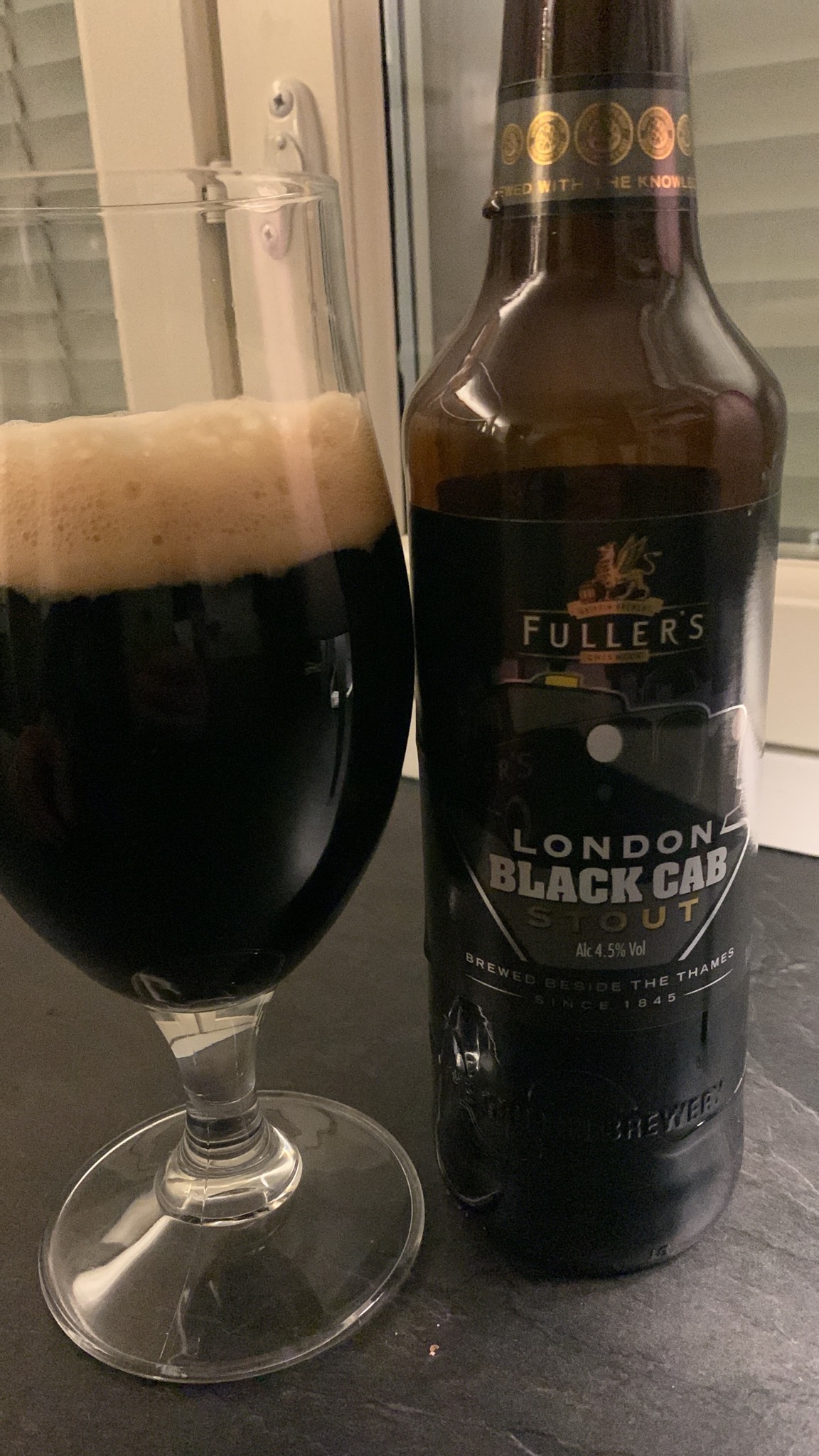 Maku on hyvä. Tuoksu on hyvä. Juotavuus helppo, mutta jotenkin jää laimeaksi

Tuomas S
@ Blue Jay Lounge & Bistro
Espoolainen lähiö, karaoke ja puolityhjä ravintola