Golden Ale.
Reviews

A light blonde beer, nothing special, but easy to quaff.
Scottyboi4498
@ Tankerville Arms
Becoming partial to a blond. Nice flavour on the pallet and good on the nose. Not seen the best of northern beer yet to my amazement.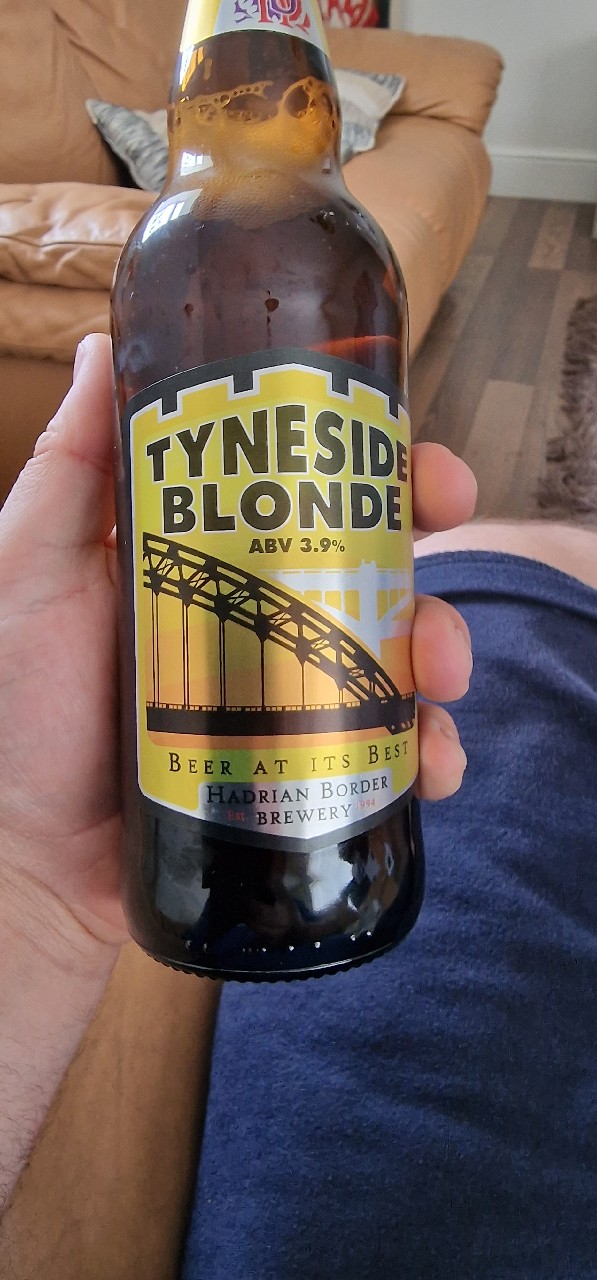 Smooth blond. It's fine. Drinkable.
This was alright, not amazing but it's drinkable.

Simon P
@ Coop Framwellgate Moor Durham
Decent tasting Blonde Ale from the Hadrian Border Brewery in Newburn, Newcastle-upon-Tyne, England. A nice hoppy and citrus flavour, 3.9% in a 500ml bottle.



Bit below par to be honest, a bit watery and light on the hop. Tastes more like a weak lager.