Named after the Maori word for little this is NZPAs little brother. Brewed with low colour Maris Otter pale malt and several NZ hops including; Nelson Sauvin, Motueka and Green Bullet. Crisp with citrus and floral aromas on the nose and huge flavours of gooseberry, grapefruit & tropical fruit.
Reviews

Driving so can't indulge in the taproom too much. Decent session ale though.

M R
@ Beer Hall at Hawkshead Brewery



Billysilverwood
@ The Burnt Pig Ale 'ouse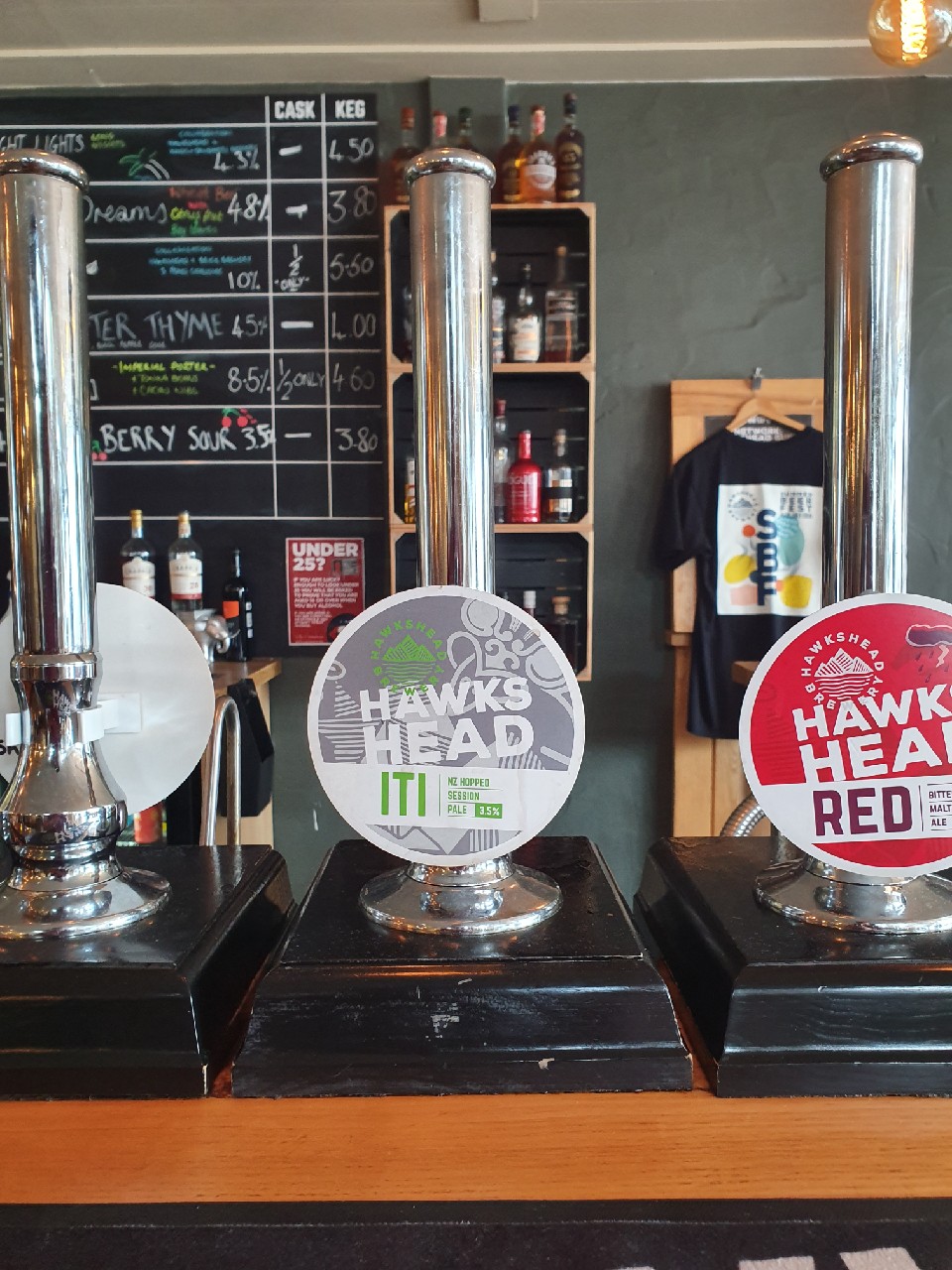 Hawkshead ITI NZ Hops, a very good session ale, 3.5%


Ok Session IPA. A strange but not unpleasant aftertaste.