English Bitter.
Reviews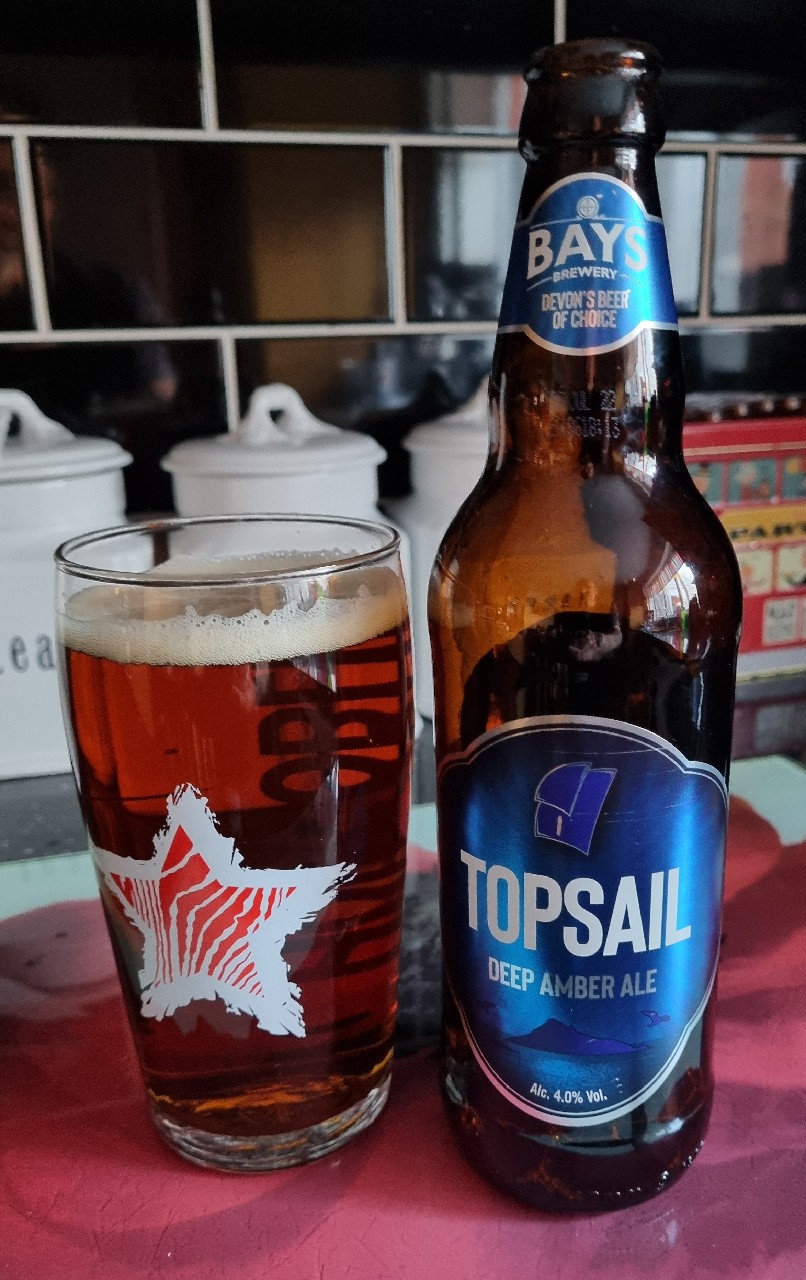 A nice deep Amber ale, with a sweet after taste.
In glass a light amber with aromas of caramel and a subtle earthiness. On the palate light treacle/caramel with a good sweetness. A good session ale.
A rich amber ale with a nice smell of soft fruits, toffee and vanilla. The taste is malty, refreshing and crisp with a subtle sweetness throughout. Would recommend if you like Devon beers.

Tastes like brine, absolutely dog.


Really nice ale from Devon 👍🏻

James A
@ Sainsbury's Prior's Road Cheltenham
It's a fairly typical amber ale: there's a nice mix of malts and hops, but it's a little bit anonymous. Easily drinkable, but a little more punch needed!