Pour notre IPA, nous avons voulu donner la part belle aux houblons aromatiques et aux amertumes parfumées, en réalisant un assemblage de trois houblons : Magnum, Summit et le Sorachi Ace en houblonnage à cru. Le résultat est une IPA complexe, à la robe caramel, aux reflets rouges et auburn. le tout surmonté d'une fine mousse blanc cassé. Son nez est puissant et fruité, avec des notes d'aneth et de coco typiques du houblon Sorachi Ace. En bouche, les arômes fruités sont soutenus par les malts caramélisés. Après quelques instants les houblons amérisants viennent parfaitement équilibrer les premières notes sucrées pour une finale sèche, amère et parfumée.
Avis

Goût léger pour une IPA, sympa pour ceux pas fan des IPA classiques !
Très belles notes orange/ caramel. Une IPA qui change un peu

Fabrice H
@ Le Coin Mousse
Très résineuse. Le houblon est passez présent et la puissance est là. Elle a du goût avec des notés de pins.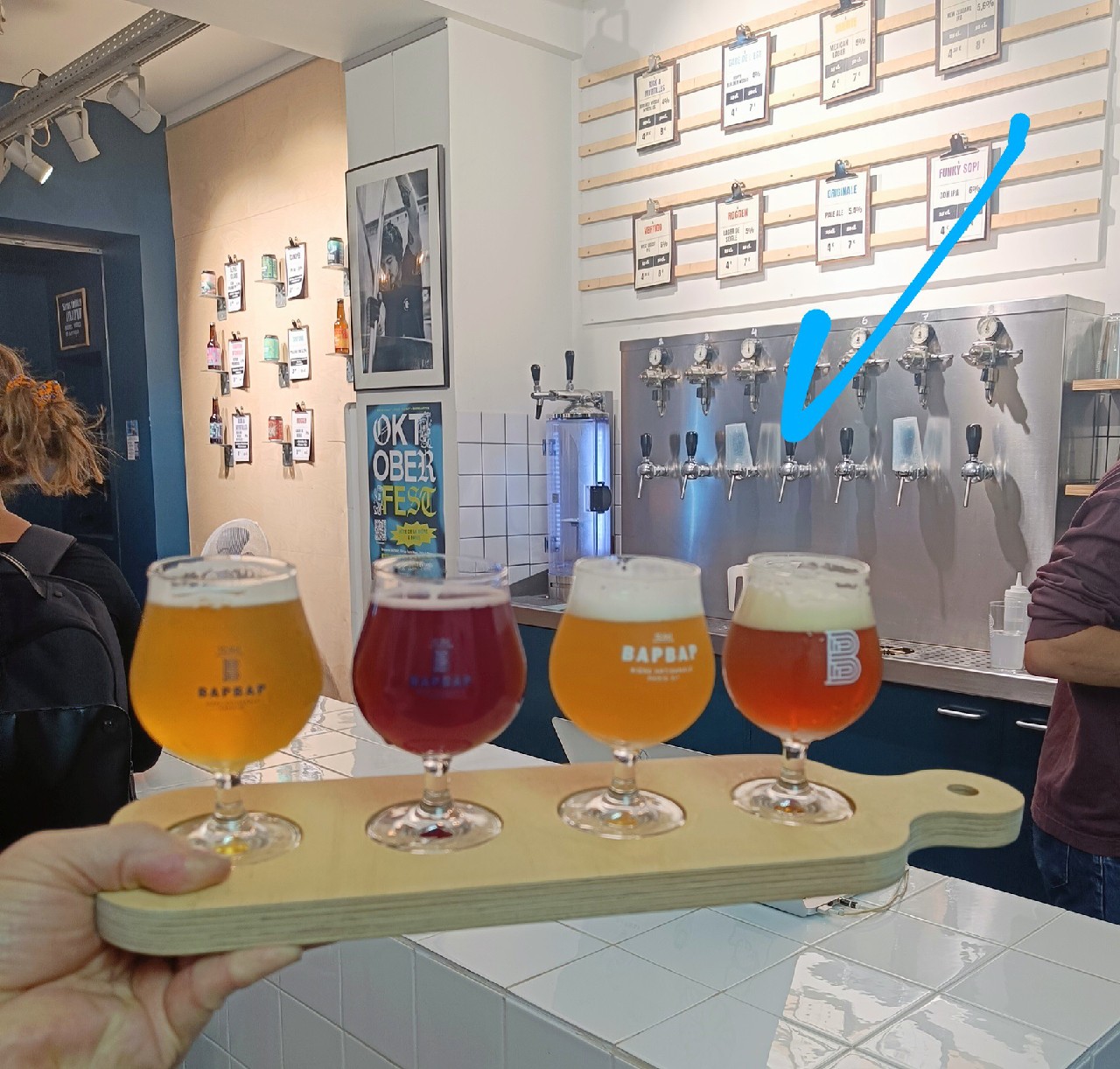 The final crew member of the flight 4/4 shows a rusty copper face. A creamy off-white lacing gives small bubbles that cling onto the glass tightly. My nose picks caramel malt, sweet biscuit and graham cracker. Dried apricot and a suggestion of raisin present the fruit crew. The gustatory sphere offers graham cracker, caramel malt and dried apricot but also fermented grapefruit and a twist of lemon pith. Obviously not a banger this one either. The body is light-medium. The end slide is modestly husky but basically the same cocktail as upfront prevails there, as well. And for a long time. The mouthfeel is light-medium, a bit crisp, equally slightly dry and drying. Like a wannabe old-school badass who is not really up to the badass standards. Eight taps in this place, two are empty, four tasted, two may remain untasted. Tonight's experience doesn't encourage me to do the rest. Yesterday's Fauve beats BAPBAP easily.

Dégustée le 28 septembre pendant le baby sitting de baby Ellie avec Mim