Tropical session IPA.
Reviews

Ruddock81
@ Discount Supermarket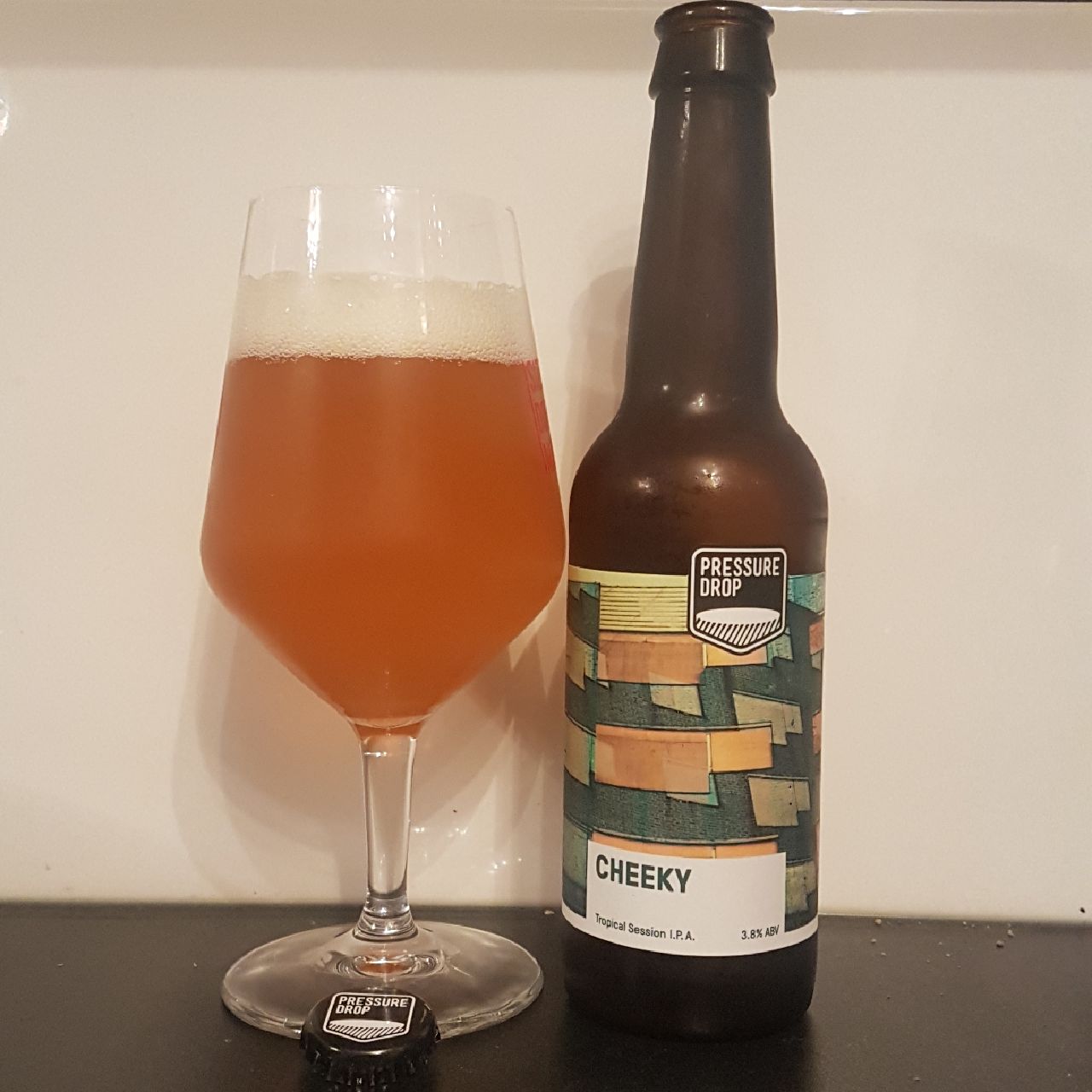 Matteokop
@ The Euston Tap
Nice little low abv session IPA, perfect for a lunch in the sun.

Now this is the watered down tasting shower beer I expect in a session IPA. The fact it calls itself a tropical is the bit that draws you down the garden path. Disappointing.
Pressure Drop - Cheeky Pours a slightly clouded orange brown and has a good carbonation on pouring but only developed a gossamer head that disappeared faster than Speedy Gonzales Considering the beverage is called "cheeky" it's rather subdued and subtle on the nose. Initially its suggestive of Palma Violets but a little swirl and a patient, long, slow inhalation yields a little more of the subtle aromas. Hints of pine, citrus and some tropical fruits but not enough to get you reaching for your trunks and sunglasses. The drink soon flattened but despite loosing its carbonation it has a light and refreshing feel to it but that's more to do with the note of orange pithiness. The flavours followed the nose in that they are comparatively delicate and pastel shades rather than any bold colours. Initially it's the pith and pine and then that hint of orange peel is overlapped by a discreet tropical fruit sweetness. It's pleasant but far to delicate for my tastes and certainly not cheeky or charming enough to amuse and entertain for long.