11 ratings
Stillwater Is Nothing Big Bunny Is Everything
8.0% Milk Stout / Sweet Stout
Nice strong chocolate flavor with some coffee notes
Reviews
Pours with a very dark opaque brown. Deep tan head which is not lasting. The aroma is of dark ripe raisins, boozy, slight notes of chocolate. Texture is very creamy. Flavor has a distinct raw dark cocoa, brings a mild bitter trait. Finish again brings forth the dark fruit of plums or raisins. From first to last it seems boozy, more than the 8%. I've had this for a while so maybe it escalated a little. I like this, my kind of beer. Sit back, relaxing watching football, patiently sipping on a good stout.

Miikka K
@ Tallinn Craft Beer Weekend 2018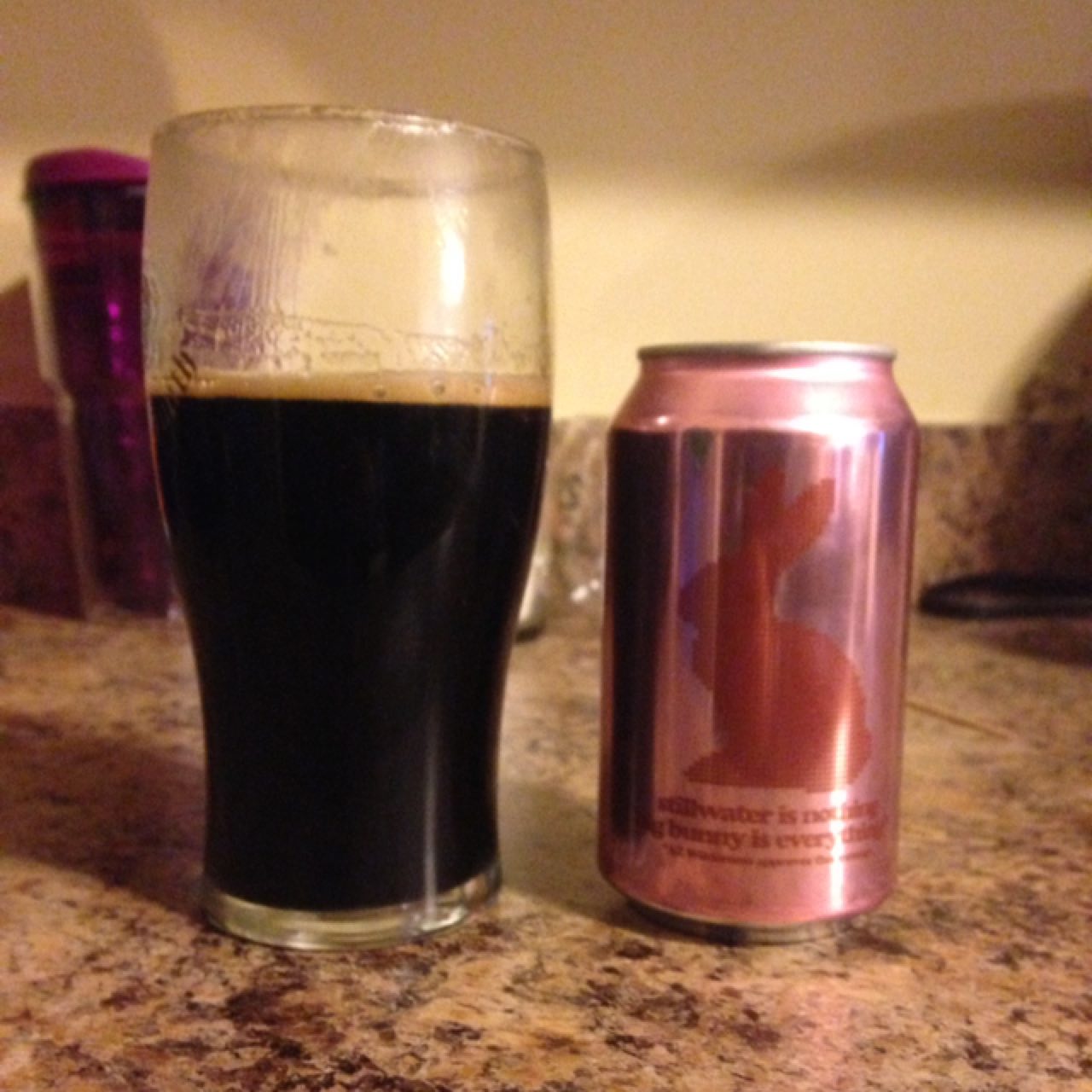 I bought this not knowing what it is. Definitely a stout. Has a roasted malt with some char to it. Has a little dark chocolate to it. Has a little funky aftertaste or this would be a 4.
petit biere americaine... une imperial chocolate milk stout! Sympas la canette lapin ;)!! Bière d'un noir profond!! On a un nez leger sur le chocolat! En bouche on a trois saveurs... tout d'abord une attaque sur l'alcool et cremeuse du fait du lactose, ensuite on a une amertume qui vient sur le cacao et le cafe enfin une note gourmande de chocolat. Biere moyennement puissante, belle longeir en bouche sur l'amertume et le chocolat. Pas la meilleur imperial stout mais fait le job. Un vrai dessert mais pas trop ecoeurant. Vraiment pertube par le gout alcoolise du debut...mais belle puissance sur le chocolat et l'amertume en fin de gorgée qui rattrape le coup 😀!

Powerful stuff with big roasted malts and milk chocolate sweetness.
Petteri H
@ Tallinn Craft Beer Weekend 2017