Ruby red, Gordon Finest Red astonishes with its inimitable and pronounced fragrance. Its darkly tinted colour matches its fiery temperament. Neither brown nor pale, it is reminiscent of sumptuous Scottish landscapes, falling asleep with the sheep in the dusk, as the sun sets over the never-ending Highlands. Gordon Finest Red, round and REDoubtable by nature !
Reviews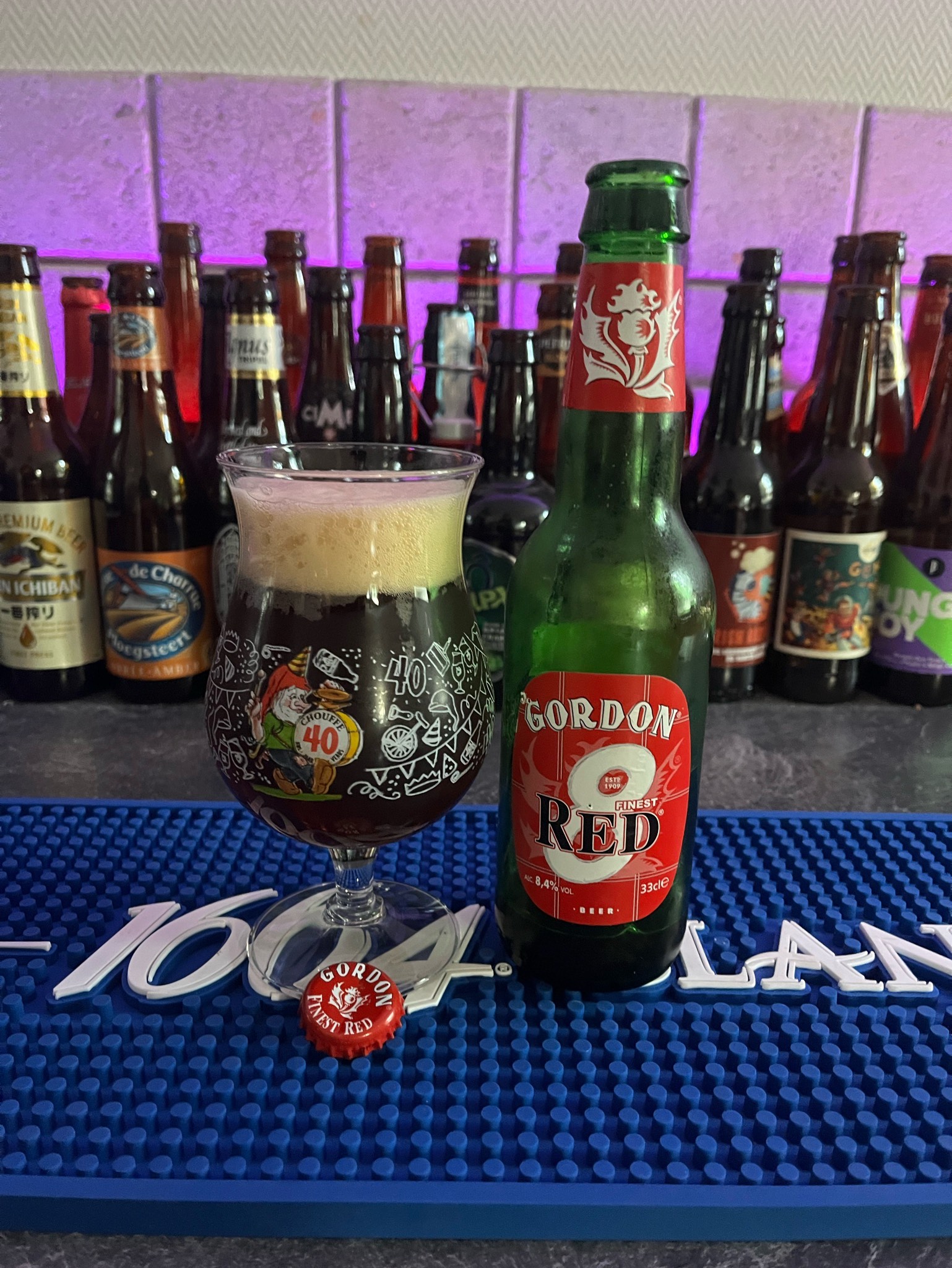 Bière ambrée robe marron bien sombre Au nez on sent pas grand chose En bouche c'est vraiment pas bon C'est amer, épicées et goût de caramel Nul, jamais bon signe c'est canette de couleur verte

Davon
@ Carrefour Express Rocourt
Super fade… peu voir pas de saveurs…



Fred1050
@ All beer Elbeuf
Je ne sais pas si c'est parce que j'ai l'habitude d'en boire en pression dans un resto d'Évreux mais j'apprécie beaucoup cette ambrée. Belle couleur, bonne carbonation, c'est goûtu, bonnes arômes caramélisées qui ressortent plus qu'en pression je pense.