Not a single, not a double, but a triple freaking IPA stuffed with hops until it begged for mercy… it just couldn't take more hops. We showed it mercy, made him stop sobbing, and bottled the bastard. The result is our 11% Joost Mag Het Weten. What does it mean? Well… it's Dutch! BUT WHAT DOES IT F*CKING MEAN…you might ask. Well… Joost Mag Het Weten.
Avis


Triple IPA résineuse et fruitée.

Thin foam, dark amber color. Sweet odor that continues on taste. Syrup, little bitterness. High 11,5% don't push through too much.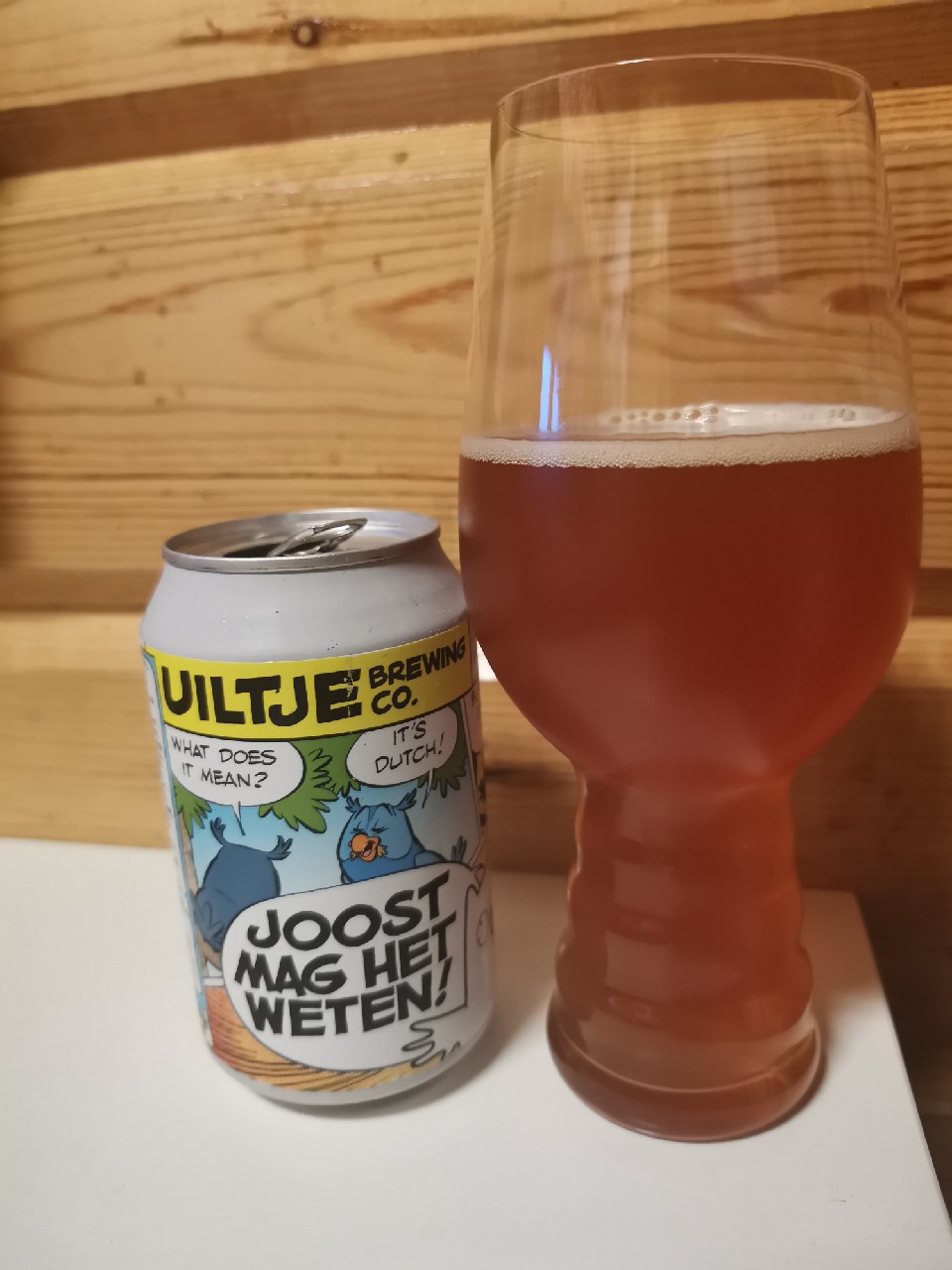 Lievästi makeaan taittava tuoksu. Maku on aika vahvan makea. Tasainen maku. Alko pysyy piilossa hyvin. Yllättävän lievä katkeroinen
Pours amber, slightly cloudy. Fruity hoppy aroma. Tastes of grapefruit and pine with a hint of bitterness. Nice and strong.
Jarkko Jarkonjarkko
@ Uiltje Brewery and Taproom
Samea ja kuparinruskea. Hento sentin paksuinen vaahtokerros. Tämä oli tosin aika kylmänä kaadettu lasiin. Soljuu mukavasti suussa eikä tymähdä päin näköä, vaikka alko korkea.(11,5%). Silti omaan makuun se raikkaus jää uupumaan näissä prosenteissa. Maistamisen arvoinen tuote silti ehdottomasti.