Happy Joe Extra Dry Red Love 4,5% on raikas, erittäin kuiva rosé-omenasiideri. Red Love -siiderin valmistuksessa on käytetty punalihaisia Red Love -omenoita, joiden sisältä paljastuu halkaistessa sydämenmuotoinen siluetti. Vaaleanpunainen siideri sopii sellaisenaan nautittavaksi ja kevyiden kasvisruokien ja jälkiruokien pariksi. Juomassa on noin 30% vähemmän sokeria kuin Happy Joe Red Love 4,5% rosé-siiderissä. Tarjoile juoma viilennettynä ja jäiden kanssa kauniista lasista.
Avis
Markus H
@ S-market Parola
Yksinkertaisesti vaan hyvä tuotos
Iso Kari
@ K-Market Tripla

WexiLahti
@ K-Citymarket Kirkkonummi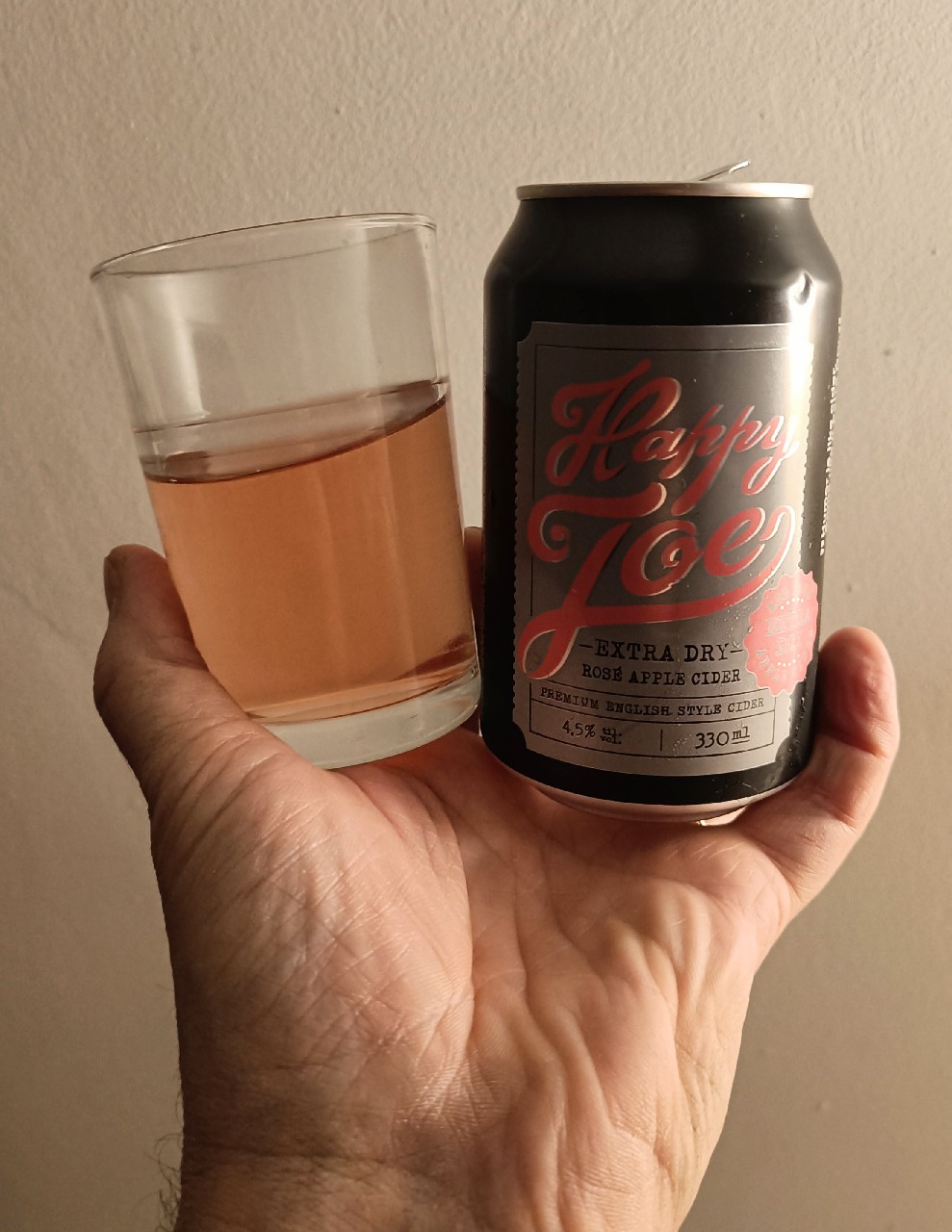 One more hasty review, based on a few sips. The cider looks transparent, watermelon-juice-colored. Sparkling carbonation but a moderate head that dies fast. Dry apple juice is what I find in the air. It's the same nuance also on the taste receptors. Lovely as there's no sweetness. Natural. Lingers in the mouth for a while. The mouthfeel is light, juicy, natural and summery. Neatly refreshing and modestly sparkling. Clean and balanced, too. Much better than the "mere" dry version. NOTE: The barcode leads to the dry version instead of extra dry.