Special bitter style; offering substance and depth of flavour without compromising balance and drinkability. Sea Fury Special Ale takes its inspiration from the stormy Atlantic seas that crash into the rugged Cornish coast during the long, dark winter. This exceptional beer was first brewed in 1996 to satisfy a demand from local fishermen for a stronger ale to enjoy after long and often perilous stints at sea.
Arviot
Malty/Biscuit sweetness Slight bitterness A good lunchtime drink
Stephen M
@ The Windmill Inn

tsuhplop
@ The Witchball Restaurant

Simon P
@ The Rose & Crown
Bottle-500ml. Great. Really enjoyed this at the time, which was a while ago now. Would like to have another, but can't find it anywhere! This was the first time drank and it was in September 2018.
Stephen M
@ The Benjamin Satchwell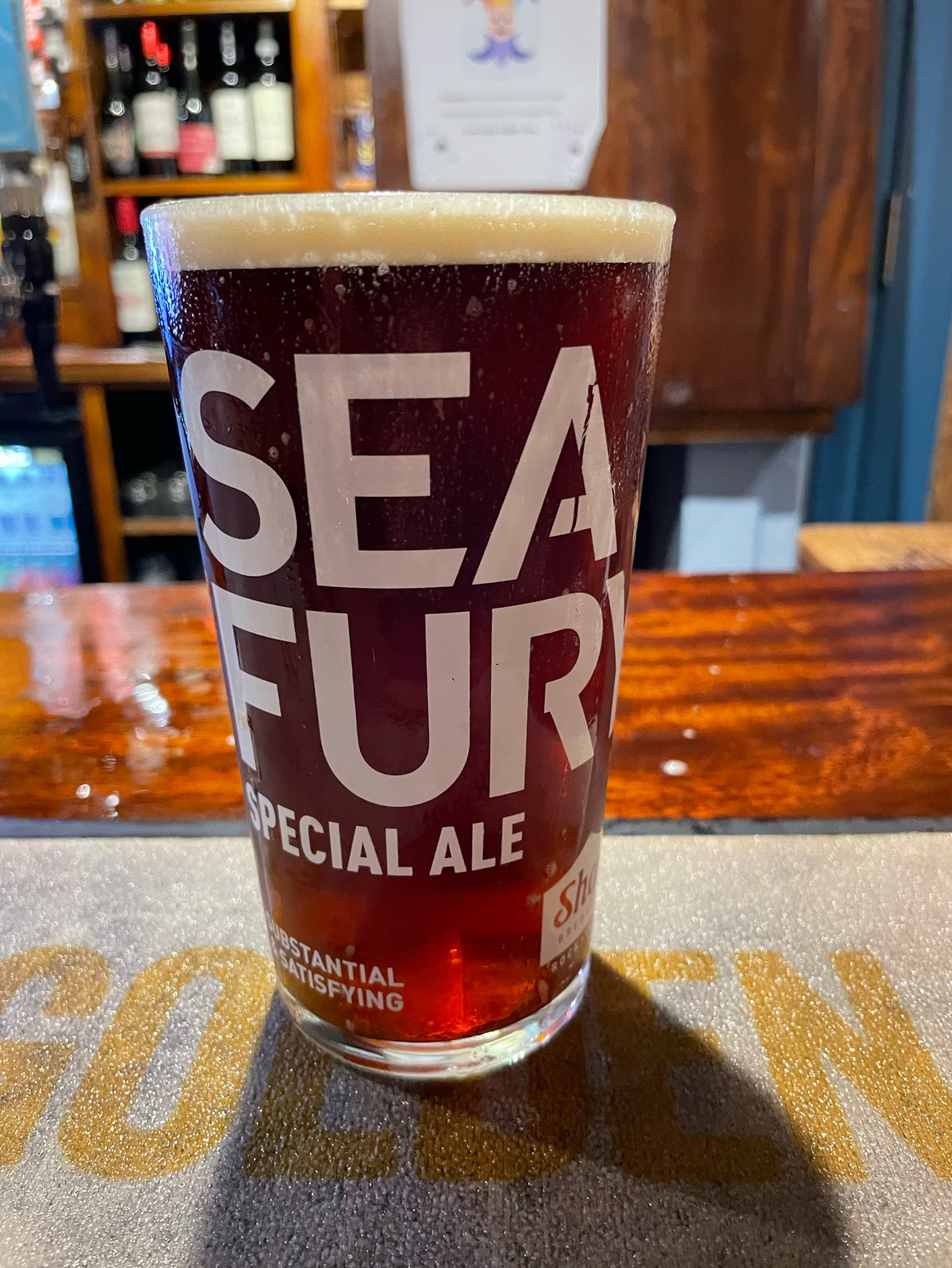 Slight toffee and raisin notes. Good name. Judge's label: Satisfactory

Higgins A
@ The South Western Arms