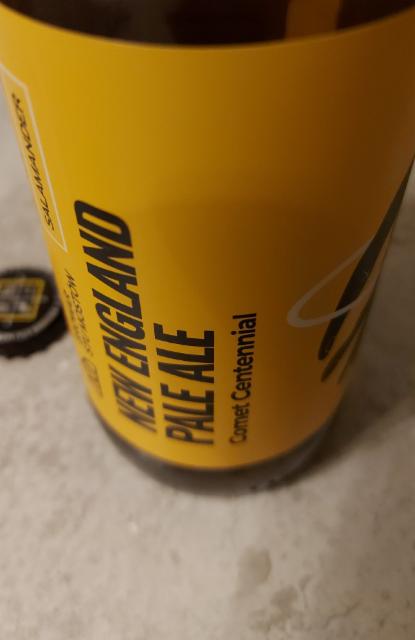 30 ratings
Salamander New England Pale Ale Comet Centennial
4.2% Pale Ale - New England
American Pale Ale in a modern and hazy New England version. Insanely crispy, juicy and refreshing- all thanks to hops used in the production process: Comet & Centennial, which give the beer a unique, fruity character! It is filled with notes of citrus fruits, Blood Orange, ripe melon and wet hemp (Dunk, Dunkness). Perfect for the summer.
Reviews

Peachy with a slight earthy finish, quite refreshing

Ei niin hyvä, mutta voi olla myös päiväyksen vika, joka on 9.4. Ilmeisesti ei kovin suuri menekkiolut Puolassa. Melko tunkkainen on.



fruit salad and pine flavours from the hops but not overpowering. It's a nice drink