8 ratings
Bofferding Hausbier
5.2% Other Traditional / Historical ale
Reviews

Very nice beer and great to have tasted it next to the brewery! Gives an additional flavour to it.
Une bière luxembourgeoise ça doit être la première que je bois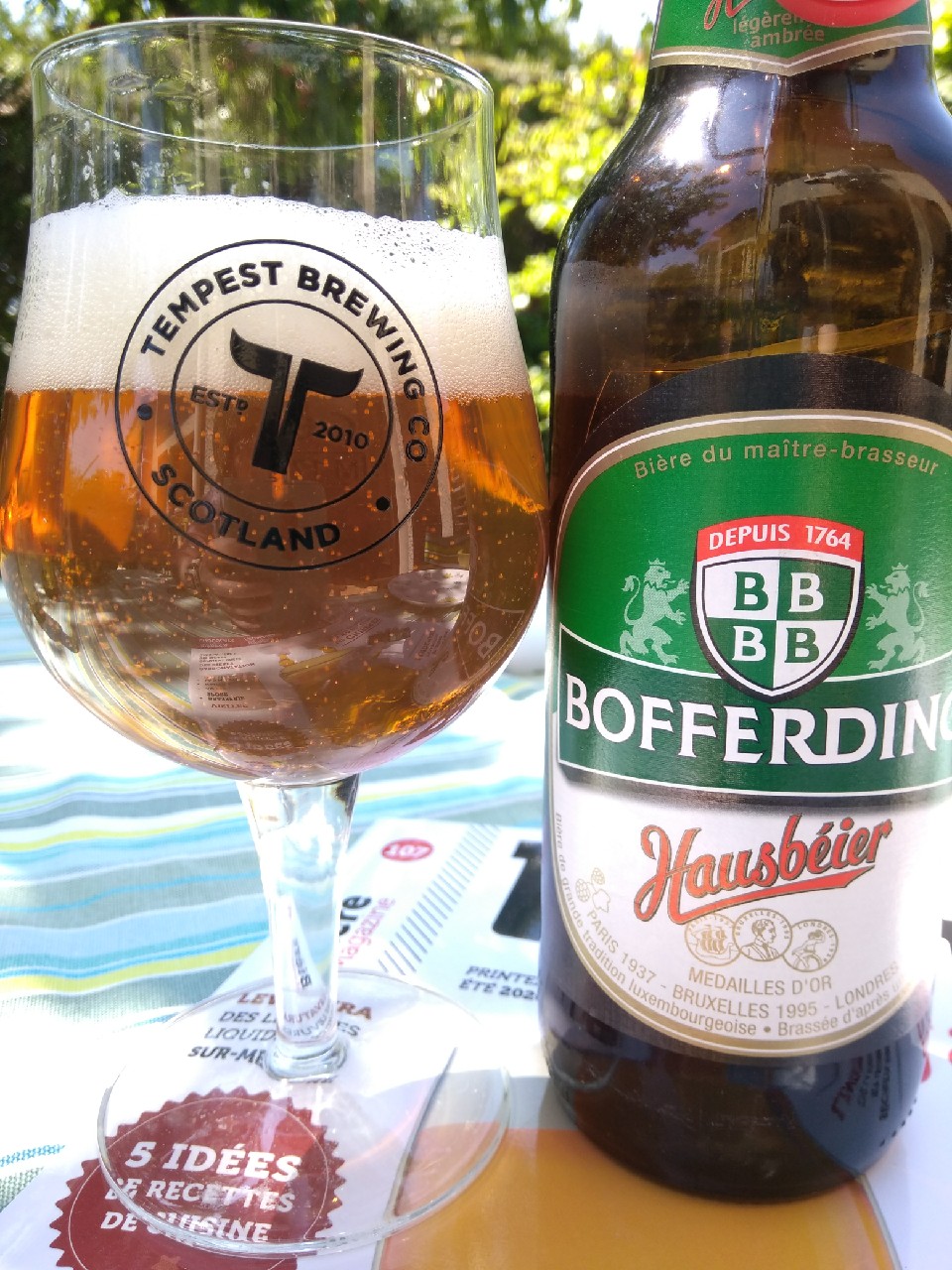 Bière blonde 5,2%. Brasserie Bofferding Luxembourg. Couleur jaune doré limpide, mousse blanche. Odeur malt ++++. Goût sucré, what else ? .....
Bière luxembourgeoise blonde-ambrée, filtrée sans levure, jolie mousse blanche. Elle sent le malt, sucrée, sans amertume et aussi dégueulasse qu'une Heineken. Beurk 🤮