DIPA is chock full of Citra hops and delivers a one-two punch of hop aroma and blissful flavors of passionfruit and citrus, balanced with a substantial malt backbone.
Recensioner
Kyllä jenkki on jees tässäkin

It pours a hazy, golden colour with a white head. Aroma is of American hops with citrussy notes. Flavour is sweet with citrus and tropical fruits. Quite a thick mouthfeel.
Assez surprenante car se rapproche plus de la session que de la double ipa.. Donc au nez c'est doux et fruité avec un côté du houblon qui ramène cette petite amertume.. En bouche c'est fruité , je dirais plutôt agrume(citron) avec une amertume sympa. Dommage manque de longueur, sinon c'est pas mal !

vautere
@ Beer Republic Web Shop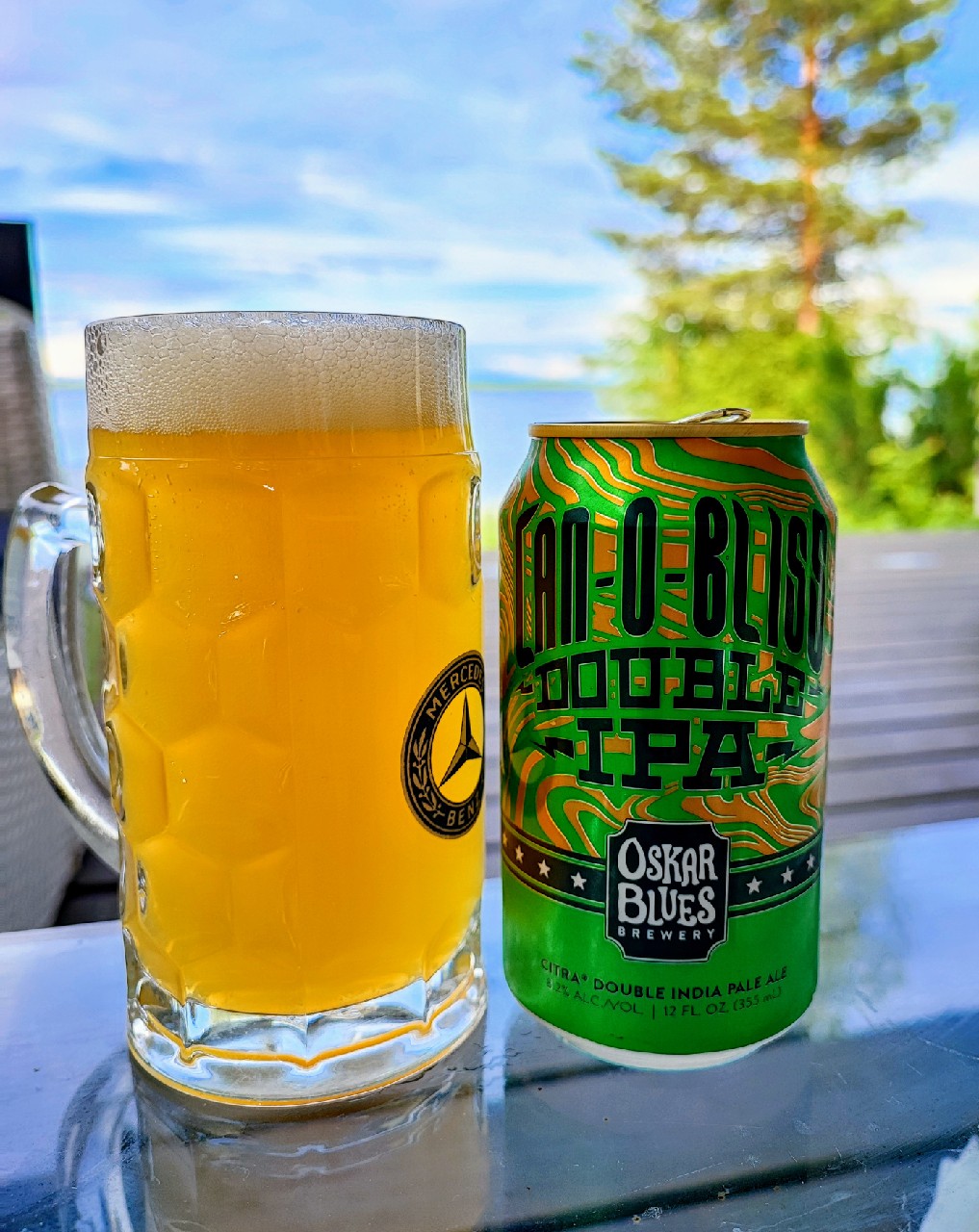 Nyt on jymy DIPAa. Citraa ja alkoholia reippaasti. Samea, paksu suutuntuma, semisti trooppinen. Tasapainonen, vaikka varsin heavy, ei aloittelijoille :)
Ville K
@ Beer Republic Web Shop
Maukas, tasapainoinen ja iso DIPA. On hedelmällistä ja kukkaista aromia, mutta myös vihreän puista aromia yhdistettynä melko reiluun katkeroon! Alkoholia, tuoksua, makua ja suutuntumaa - kaikkea on, mutta hyvin tasapainossa!



Tuomas S
@ Beer Republic Web Shop
Sopivasti trooppisia hedelmiä ja pientä kstkeroa. Tasapainoinen.