Racer X is an uncommon Double India Pale Ale which puts a California twist on English brewing traditions by adding an assertive hop aroma and bitterness that compliments the firm malt backbone. Like its little brother Racer 5, Racer X is balance in a bottle.
Recensioner

Let it be said that I am no fan of an IPA but I am willing to try and have my mind changed. And while the BR Racer X Double doesn't change my mind entirely it is a good beer. The nice maltiness upfront sets you up for the hop notes that aren't overly cloying. A cleverly brewed beer. Nice job Bear Republic.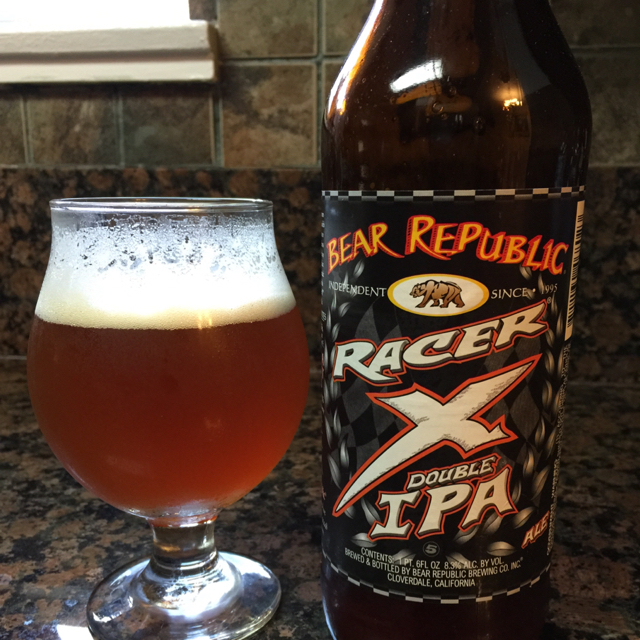 Big Hoppy, Piney flavor. Fruity after taste, very nice and drinkable Double IPA.