11 ratings
Understanding Whole Systems
7.4% Imperial IPA / Double IPA
Reviews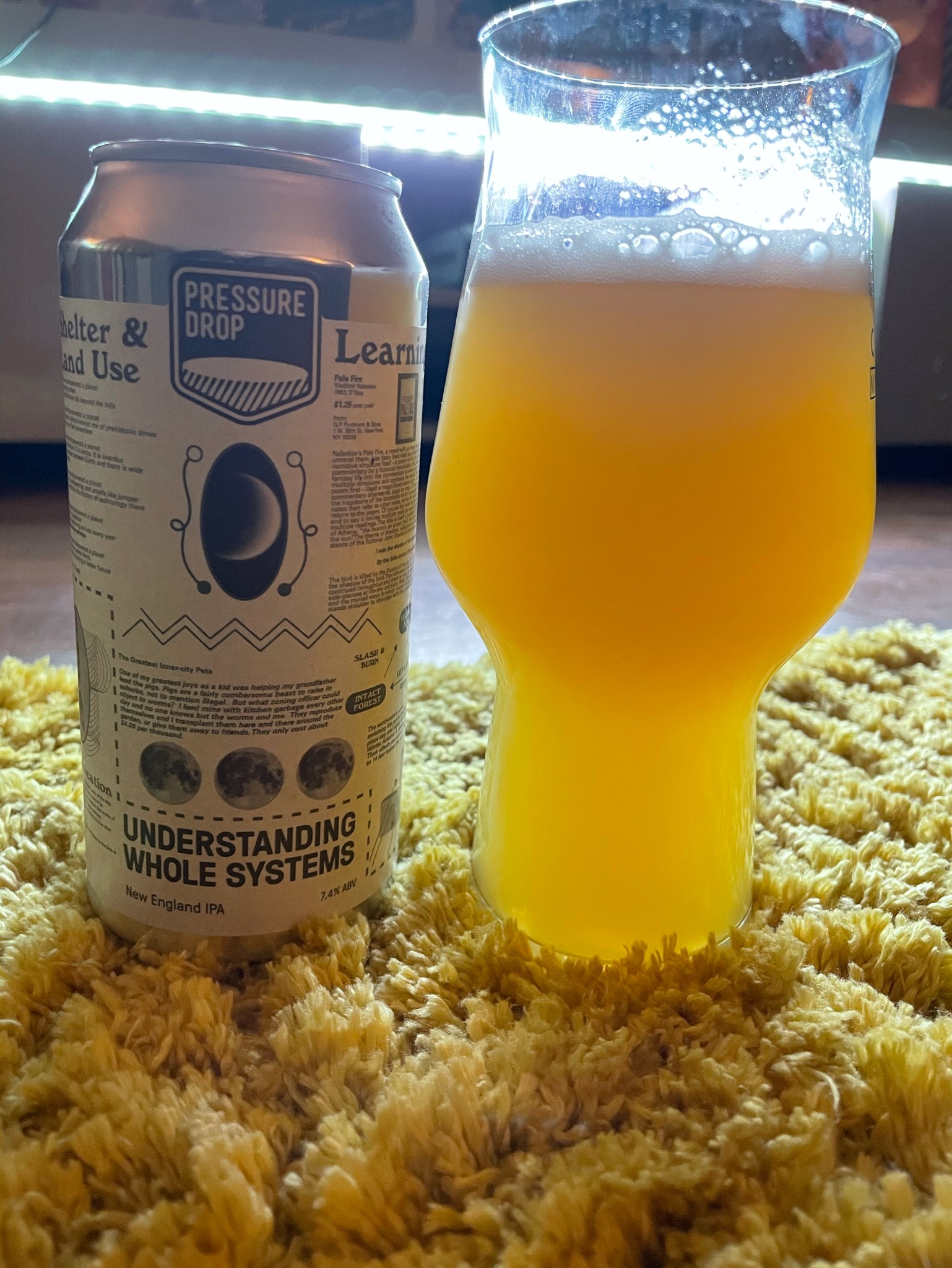 Slightly fruity, hazy and a good amount of bitterness. Very nice but where I bought it from it was an expensive beer and if I am honest I don't think it justifies it. Lovely if I had paid 3- 4 pounds for a can, but I didn't.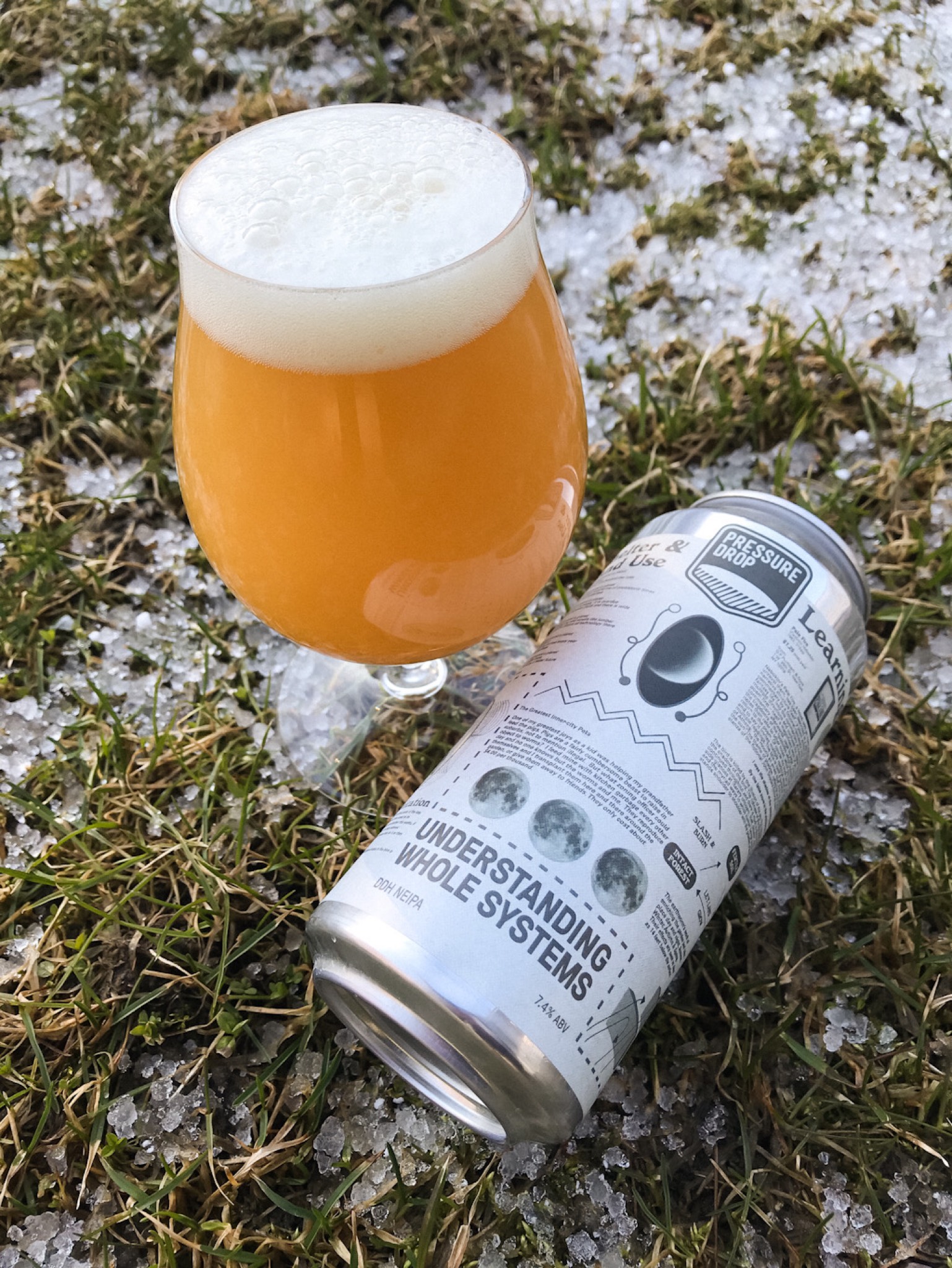 Matteokop
@ Warwick Real Ale

RRudolf
@ Pressure Drop x Verdant Experiment
Pakko se on lisää neipaa tankata samalla kuin tehdään satsillinen neipaa. Tämä on humaloitu pelkästään Citralla. Verdantin jälkeen tämän tuoksu tuntuu super raikkaalta. Hunajamelonia, mangoa, appelsiinia, greippiä ja sitruunaa. Tässäkin reilusti makeahkoa mallasta taustalla. Kepeän mehukas suutuntuma, jota seuraa makean hedelmäinen (persikka, hunajameloni, appelsiini) sekä sitruuna ja greippi. Muuten loisto olut pehmeine ja mehukkaine makuineen, mutta aavistuksen katkeroa ja humalan puraisua olisin kaivannut.