Notice: this beer has been brewed with various strengths between 9.0-10,2% ABV. Nevertheless, same beer 9.0-10.2% abv. Malted barley. Another recipe from the Barclay Perkins archive, from 1856. The Imperial Brown Stouts developed into what became known as the Russian Imperial Stouts, and this particular recipe developed into the Courage RIS, which is most notable because a) it was an excellent beer, and b) it continued to be produced until 1992, as the only surviving link to a certain brewing tradition that was huge in London, and made London famous, for over 200 years. And of course, a tradition which has now been lost. And the beer is black, not brown. Dark black. And round and smooth. Gentle. Coffee and cocoa aroma, then leading to dark fruits, dried fruits, raisin, fig, prune. Even plum. Some sour berries. Through the long finish of hop bitterness entwined with roast and char.
Reviews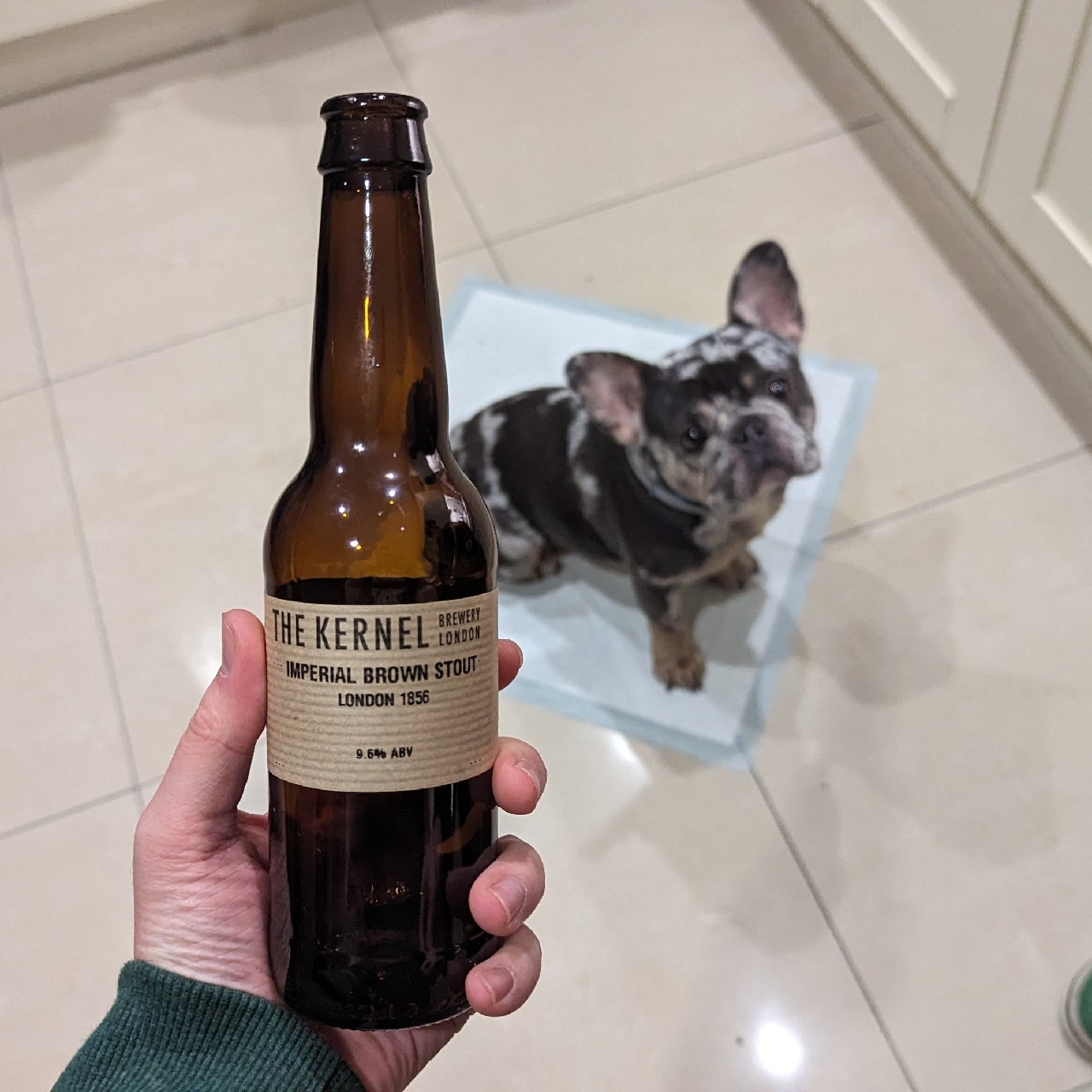 This was recommended to me by the man in the shop, and I loved it. It's a shame I didn't visit the brewery which was apparently close by. It's an incredibly deep stout with bags of flavour. For 9.6% it's ridiculously easy to drink. Kind of dangerous.

My all time favourite Kernel. This is so good beer. Read my previous reviews. How can such a great beer cost so little?

Tuoksu suklainen todella hyvä, snadisti liikaa humalaa minun makuun, ja ehkä hivenen kuiva. Mutta oikein hyvä uusi tuttavuus.

Harala
@ De Bierliefhebber
Tumma suklaa ja lähes espressomainen kahvi, sitä löytyy😋. Suutuntuma on kuivahko ja saa sylkirauhaset toimimaan täydellä teholla. Pullon ulkonäkö on vaatimattoman pelkistetty, mutta sisältö on kerrassaan mainiota.

Kernel you have done it again! I love this brewery! So creamy and light brown head. Like my Cappuccino 😎 Aroma is intense; Roasted coffee and chocolate. Mouthfeel is amazing, so smooth (creamy), rich, roasty and dry. I can taste chocolate, roasted coffee and some berries. Aftertaste is smooth, dry and roasted coffee. This is so good. Damn Kernel you know how to make imperial stout. Nothing extra needed just quality imperial stout.