A malty Dubbel-style amber beer with rich, deep and bittersweet flavours. For Grimbergen Ambrée, hints of caramel, dried plums and hops mix with a deep maltiness featuring lots of caramelized notes. The overall sensation is bittersweet, with aromas dominated by sweet ripe fruits.
Reviews
Ça passe bien un peu sucré

Pedrofactory
@ E.Leclerc Saint Pol De Leon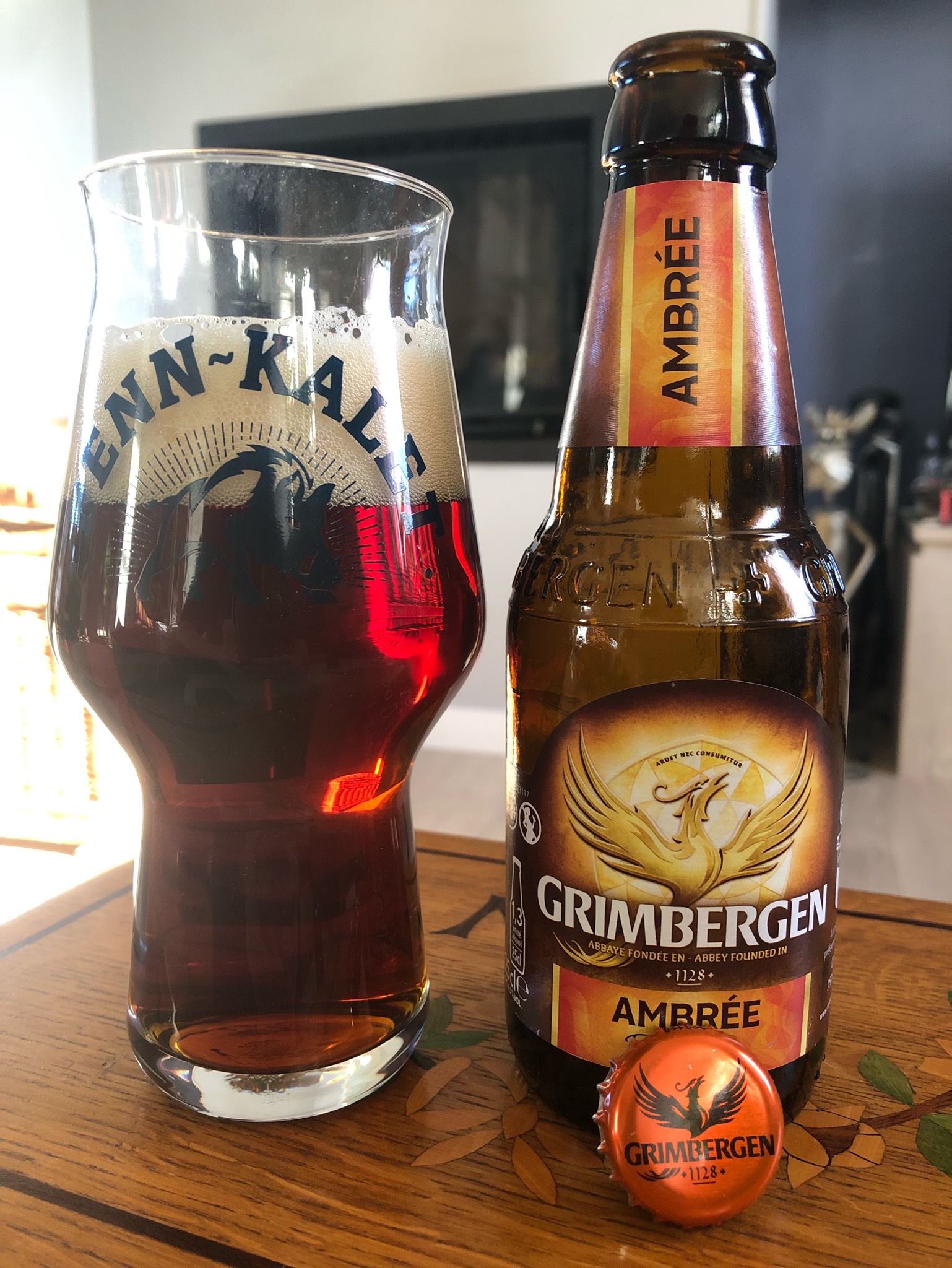 Belle couleur caramel sombre, au nez et au goût, les notes maltées ressortent bien. Bien réalisé 🍻🍻
Niki
@ E.Leclerc Saint Raphaël
Jännä tumman lakritsainen maku. Tumma ja maukas. Kevyt tuoksu ja ei vastaa maukasta makua. Hyvä ja kevyt tumma olut.

On trouve du caramel en bouche ce que confirme l'étiquette par l'ajout de sucre et d'arômes. Manque de naturel tout ça.