One of the most hoppy beers I've tasted-full of flavour and very tasty. An underrated gem! Hoperation is a blend of English and American hops brought together to create a powerful hop flavour in this Pale Ale with oats and wheat in the grist to provide a smooth rounded finish.
Avis

Beer Pong
@ Whitehall Garden Centre, Lacock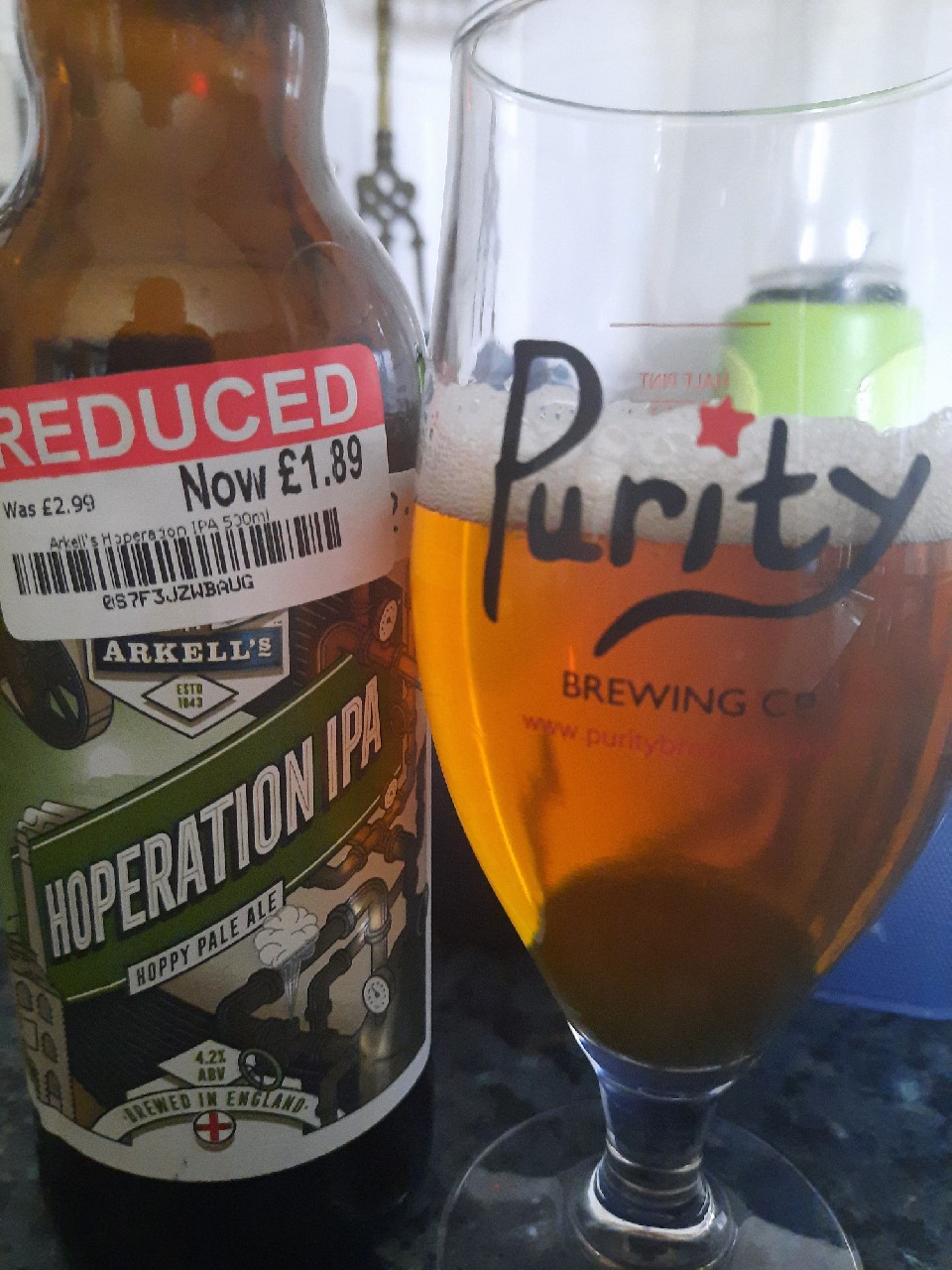 Blooming gorgeous. Nice hoppy bitterness.
Julian Selby
@ Millets Farm Shop
A beautiful golden ale with hints of floral lemon on the nose. The taste is dry with strong orange and citrus flavours. The finish has a powerful hop kick with an smooth rounded aftertaste.
Mike
@ Highfield Garden World


More of an English pale ale than an IPA. Missing some oomph!
Mike C
@ Waitrose, Malmsbury
Nice beer but the citrus is quite overpowering

Simon P
@ FFFB - Shifford Beer Tent

Nice hoppy beer, nice body to it. Very quaffable.