Reviews
Douce et légèrement caramélisée.


Menee kinkkuleivän kanssa.


WexiLahti
@ All You Need Bar & Shop, Geneva Airport / Terminal 1 / Gates D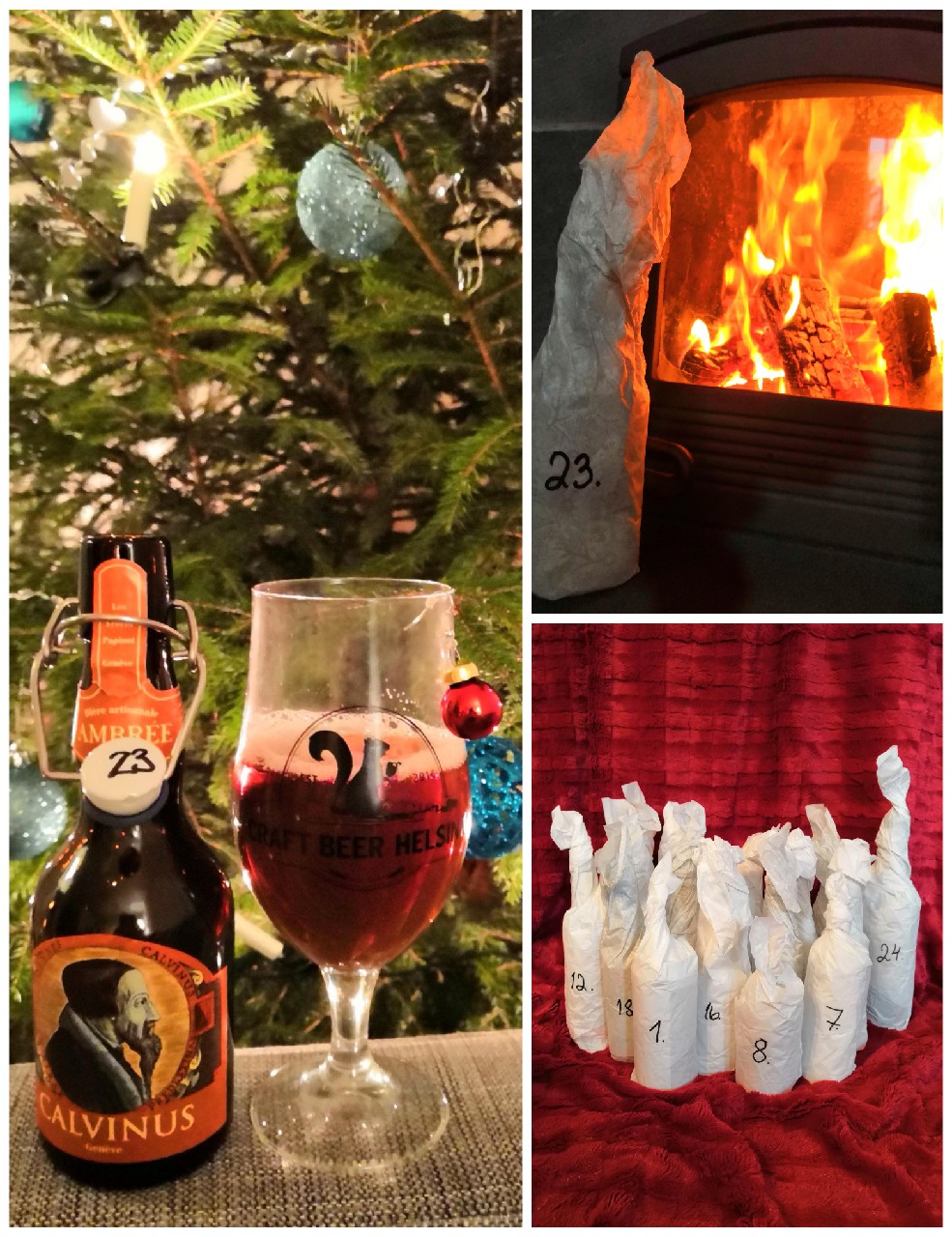 The second last door #23 of my Advent calendar reveals Calvinus Ambrée. Clear, deep copper beer with hefty ruby tint and restrained, hasty carbonation releases a cream-colored, tiny-bubbled head that barely reaches half a finger's height and settles soon down to a frazil-icy lacing and eventually flat still. The nose receives strong syrup and a tad caramel, accompanied by sweet biscuit, some raisin and a distant hint of date. The palate is substantially syrupy, relatively sweet but not oversweet though. Sweet malt with a rich caramelly twist merges with raisin, brown sugar, Christmas bread, a tiny dollop of plum juice and a pinch of date. A sugared nutty note lingers in the back of the mouth. Overall, the gustatory supply is a bit thin and relatively sweet. The body is light. The finish displays still sweet syrupy malt and a decent amount of caramel, followed by semisweet Christmas bread, biscuit dough, brown sugar and distinct raisin. The aftertaste moves to history rather quickly. The mouthfeel is a bit powerless and flat, somewhat lip-glueing and sticky as well as uninspiring. No need to carve the beer's name in stone.