Dark speciality malts and a touch of oats give a rich, chocolatey backbone with notes of toffee and vanilla. The finished beer is blended with an amount of Dunkin's espresso blend cold brew to add layers of rich, roasty character.
Reviews

A classic porter with a strong coffee flavour. The taste is a mix of espresso and dark chocolate, almost like a Dunkin' Donuts. Malty and smooth with a smooth roast finish, this is a damn good beer!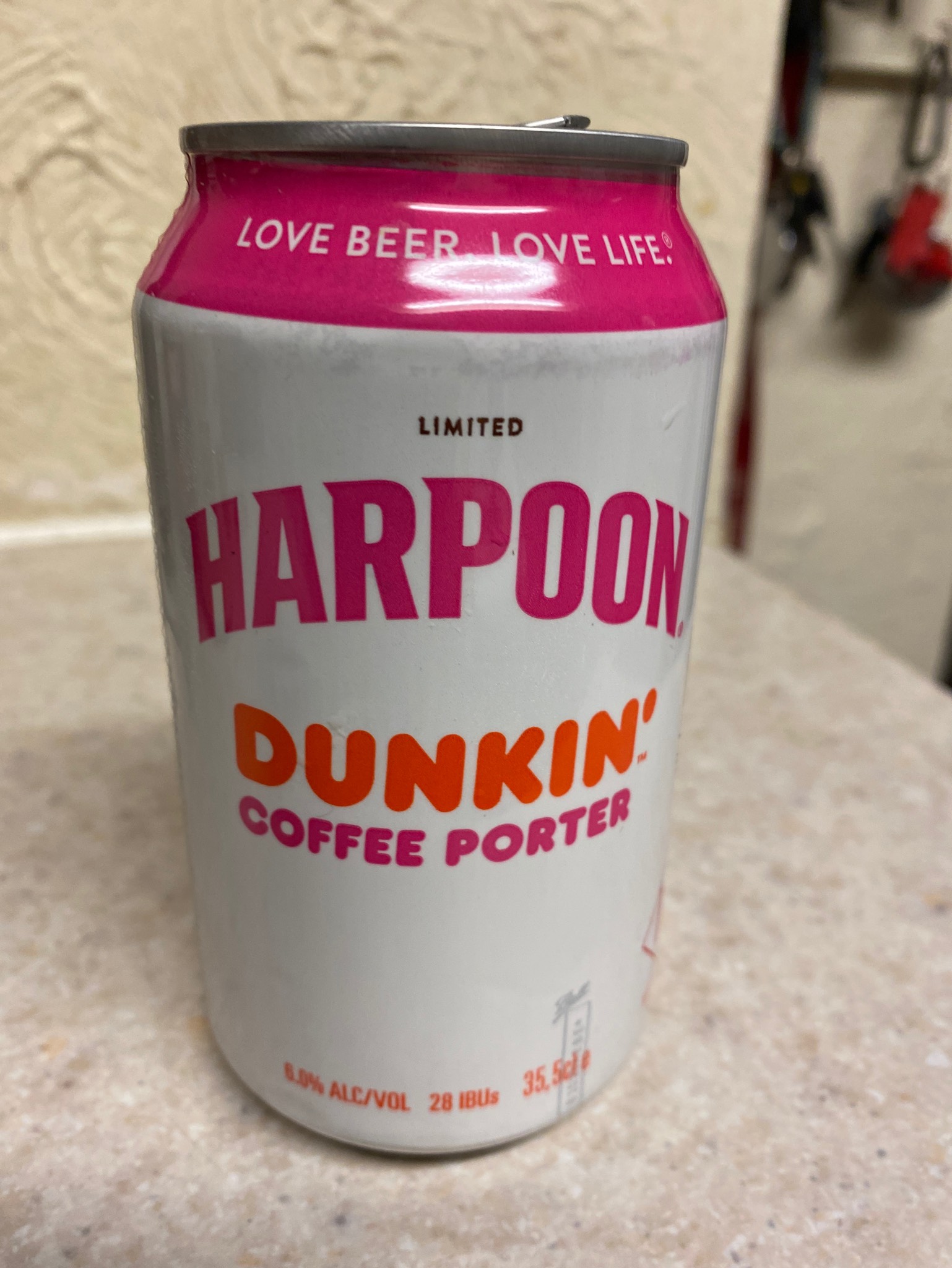 Not my taste, at all. Neither porter nor coffee drink. Very bitter.
Coffee flavour was a little too bitter for me
As someone who genuinely HATE coffee this is surprisingly lovely. From my latest Beer52 care package.