Definitely not your Dad's Wimpy 30 weight. An enormous & luscious dark ale that's as opaque and dark as the most well used motor oils.
Reviews

Huh, juu on kyllä paahdetta, tummaa suklaata ja tuhkaisuutta niin tuoksussa kuin maussa. On kuitenkin saatu aika pehmeäksi, vaikka aika julmasti vääntää kohti tummaa paahteisuutta.
Paahteinen hyvä kahvi. Hitunen tummaa suklaata. Aika kuiva. Vaniljan ikään kuin tuntee ihan ensimaussa, mutta ei muuten pahemmin esillä. Ei aina huono juttu. Aika herkkua kyllä.
Jari J
@ De Bierliefhebber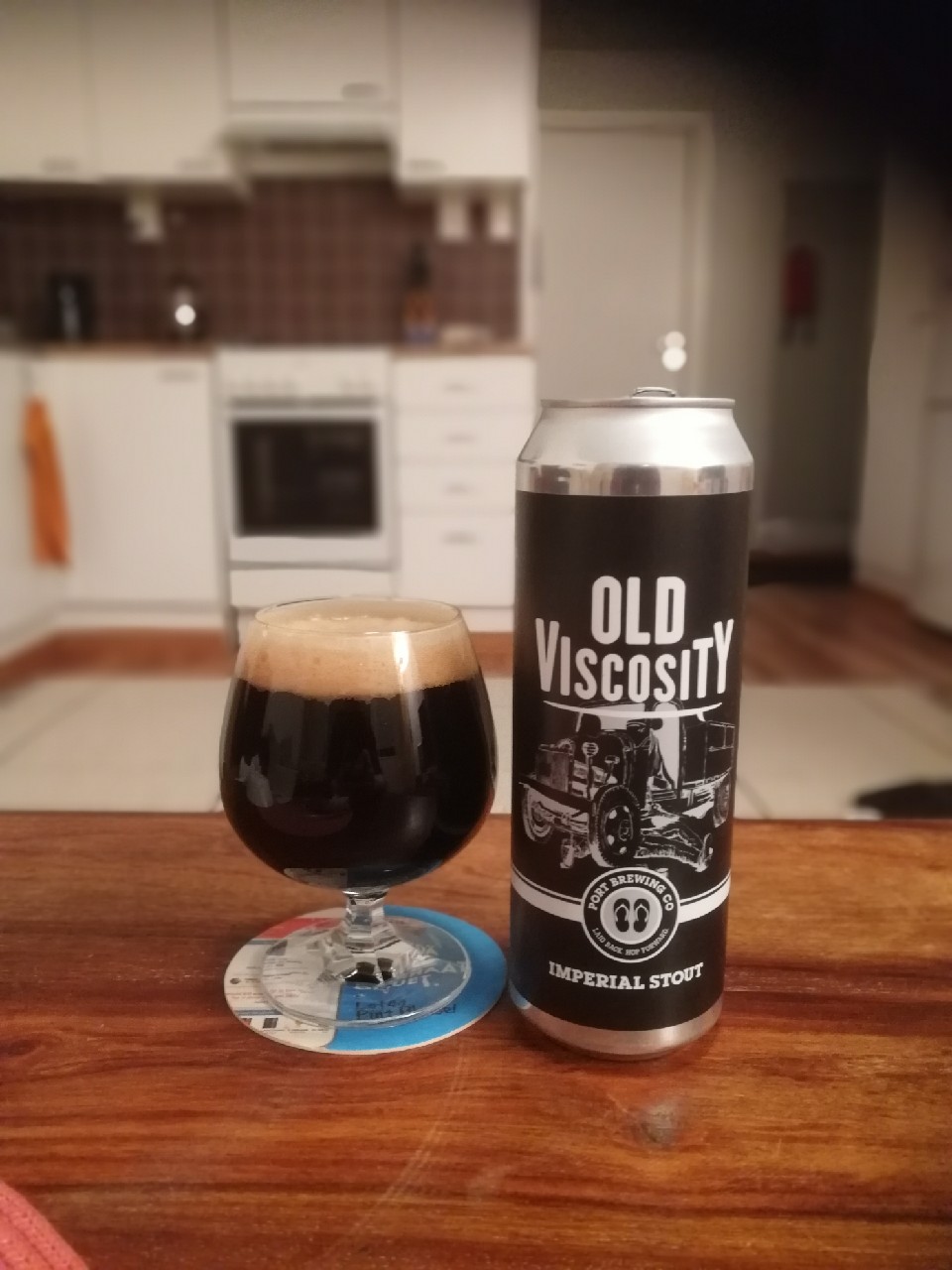 Proper nightcap I assume. Plus I have few semlas to finish so perhaps this goes well with them also. Can. Canned on:? Temperature: +16 C Dark brown colored beer with a fluffy, long-lasting head that likes to glue itself onto the glass tightly: 4,25/5 Bittersweet chocolate, smooth coffee roastiness, and soft malty aromas plus just a tiny touch of licorice. Not the most intense or astonishing but pleasantly smooth and soft: 3,75/5 Velvety smooth, medium-full body. Oh man, this is really smooth stuff. Roasty feels cuts the smoothness nicely which feels appropriate. After all, this is an Imperial Stout. Very mild alcohol feel. This is deceivingly easy to drink. I'd like more layers here, otherwise really good: 4,25/5 Tastes basically exactly the same as this smelled. Smooth, roasty, malty, chocolate with a tiny touch of licorice at the very end. Mild alcohol presence, almost non-existent. Otherwise such good flavors but needs more versatility to really be something spectacular: 12/15 Lovely smooth beer. Balanced Imperial Stout with nothing wrong but quite easily forgettable as there really isn't anything that ten thousand other well-made Imperial Stouts wouldn't have: 16/20 =40,25/50

Toinen maisto ja on tämä kyllä erinomaista kamaa.
Tuhtia moottoriöljyä. Tummaa kahvia, suklaata, tummia marjoja ja kuiva paahteinen loppuliuku.