Saison Dupont is a world classic beer and the yardstick for one of Belgium's most important beer styles. It is the most admired AND imitated Saison in the world. A strong, vital yeast is key to full attenuation and thus to the style. Saison Dupont is straw colored with a dense creamy head. The nose is alive, like fresh raised bread, estery with citrus and spice notes. Full-bodied and malty, it sparkles on the palate and finishes with a zesty hop and citrus attack. Incredibly compatible with food!
Reviews
Jerome Desarcy
@ Gorgées Bar à boire
Très bonne. Amertume finale épicée et rafraîchissante
Désaltérante avec un brin d'amertume... Parfaite !
PhilippeB
@ Saint-Amans, molieres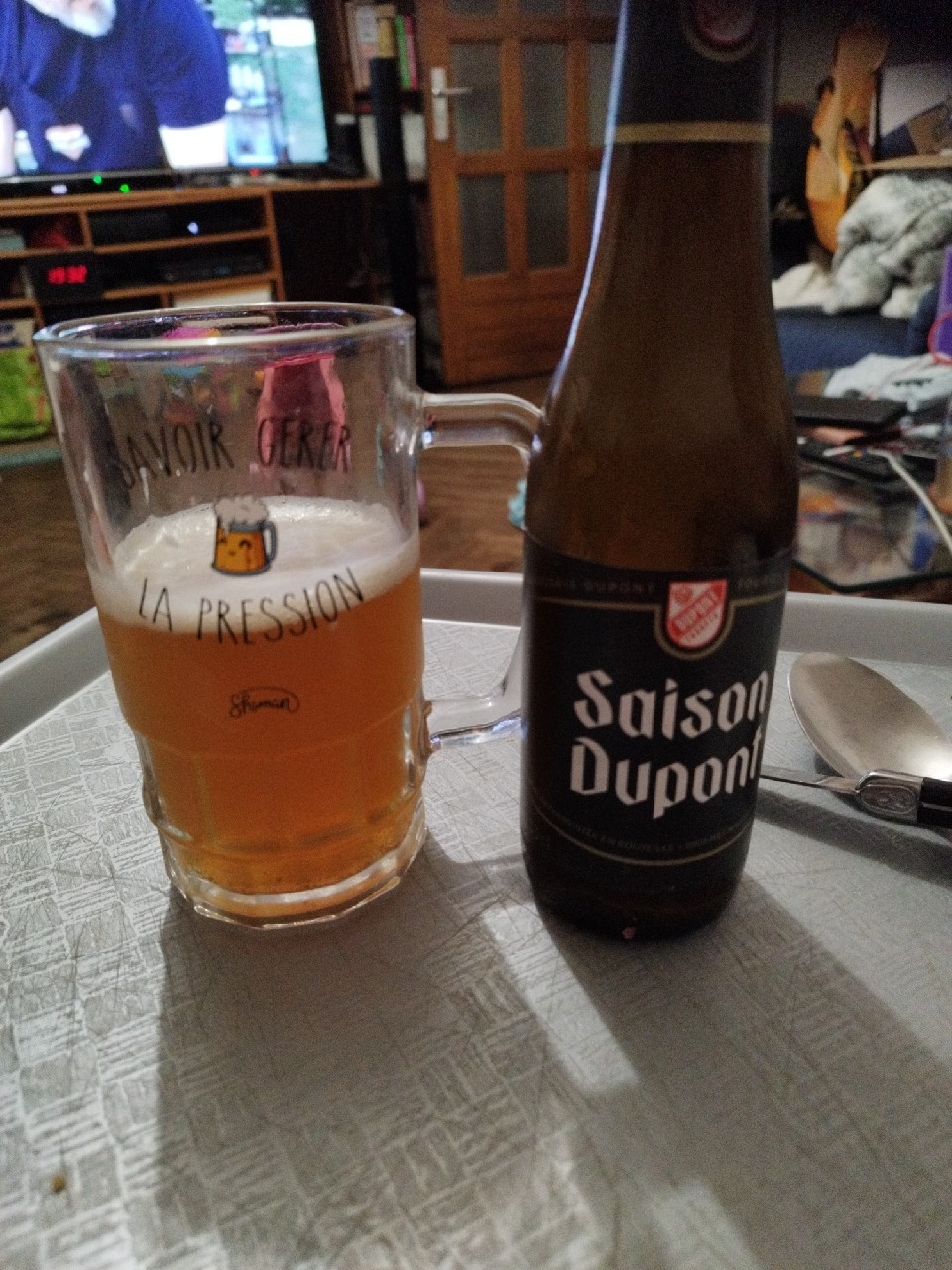 Blonde légère, avec beaucoup d'amerture en fin de bouche. Impeccable pour se désaltérer