At the request of fans, and following the huge success of TROOPER, Robinsons will make an even stronger ABV limited edition of the original brew. Again created by IRON MAIDEN vocalist Bruce Dickinson in collaboration with ROBINSONS BREWERY of Cheshire, this is the supercharged 6.6% version of the 4.7% bottled version.
Reviews
Maukas, maltainen ja sopivan katkera.
Kyllä tämä saunaoluena menee, pehmoista maultaan.
Une Bitter assez puissante concoctée par Monsieur Bruce Dickinson (chanteur Iron Maiden) et Robinsons. On a une attaque maltée, des notes fruitées, une franche amertume, on est dans le pur style anglais, avec cette couleur ambrée et peu d'effervescence, on a de la longueur en bouche, une belle réussite.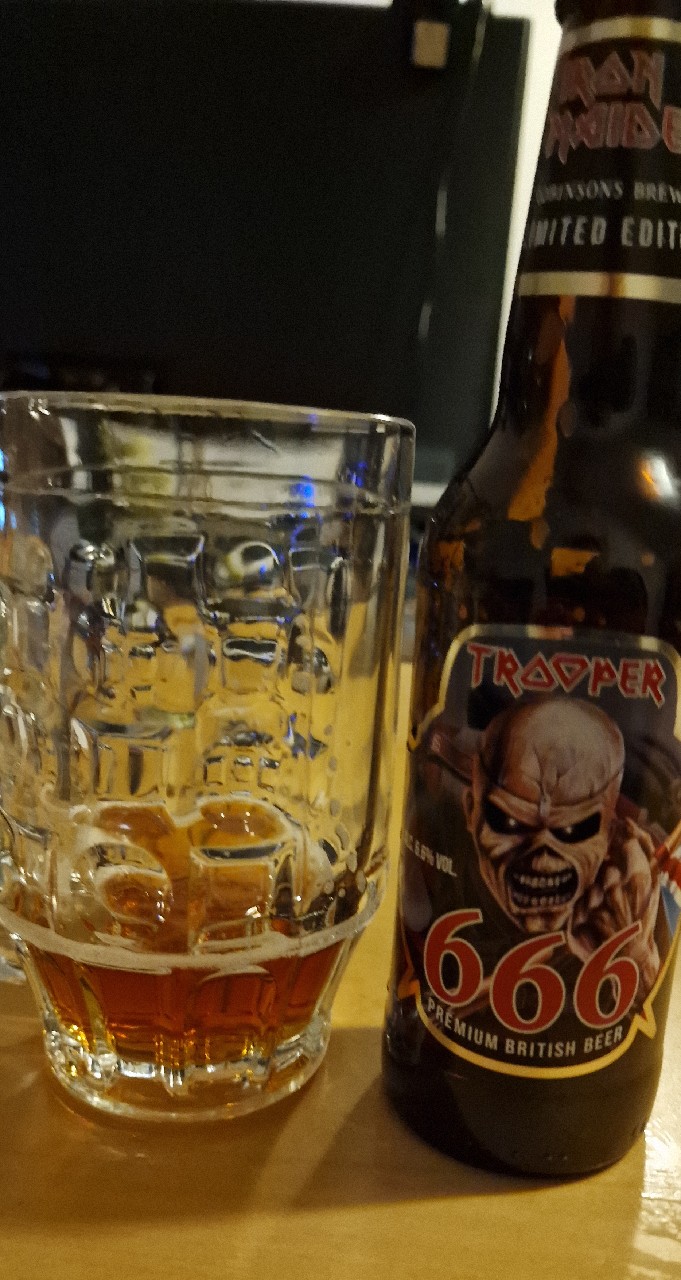 Hat sehr viele verschiedene Aromen, mir persönlich hat es nicht so gut geschmeckt